Saudi Aramco reports 'record' $161 billion profit in 2022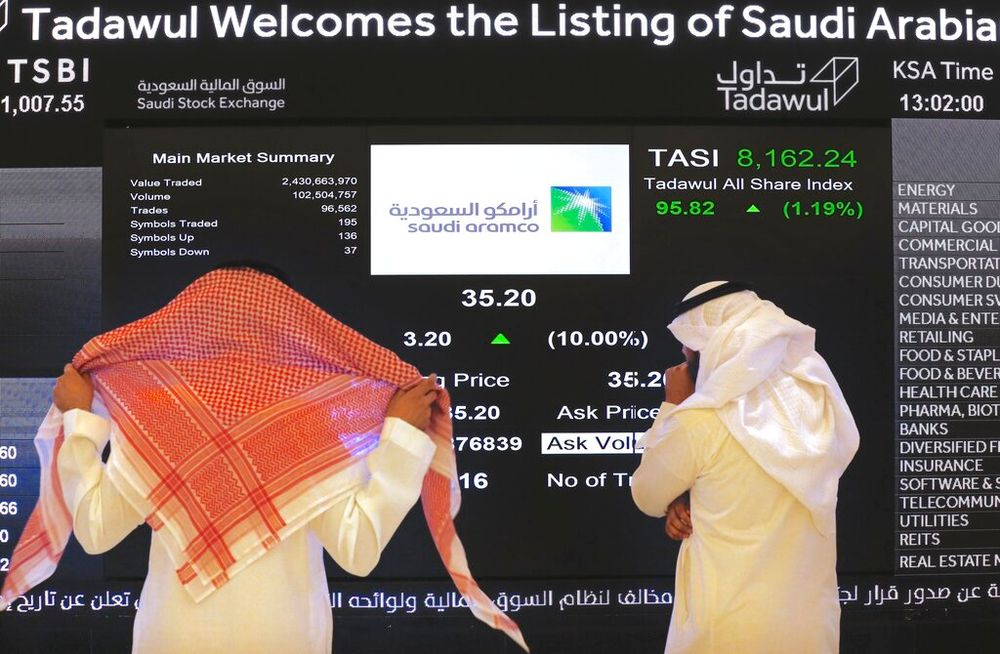 'It's shocking for a company to make (such) a profit... through the sale of fossil fuel – the single largest driver of the climate crisis'
Saudi Arabian oil giant Aramco on Sunday said it achieved "record" profits totaling $161.1 billion for 2022, up 46 percent from the year prior and drawing an angry response from activists warning about the ravages of climate change.
The profits of the mostly state-owned energy behemoth – the world's second most valuable company behind Apple – followed similar reports in February from international peers such as BP, Shell, and Chevron.
It said that the results, which were the strongest since Aramco became a listed company in 2019, were "predominantly due to the impact of higher crude oil prices and volumes sold, and stronger refining margins."
Oil prices swung wildly in 2022, climbing on geopolitical worries amid Russia's invasion of Ukraine, then sliding on weaker demand from top importer China and worries of a global economic contraction.
Amnesty International described Aramco's profits as "the most ever disclosed by a company in a single year" and urged they "should be used to fund a human rights-based transition to renewable energy."
"It is shocking for a company to make a profit of more than $161 billion in a single year through the sale of fossil fuel –- the single largest driver of the climate crisis," Amnesty's Secretary-General Agnes Callamard said in a statement.
"It is all the more shocking because this surplus was amassed during a global cost-of-living crisis and aided by the increase in energy prices resulting from Russia's war of aggression against Ukraine."
Aramco's chief executive Amin Nasser noted in a statement that the "risks of underinvestment in our industry are real" given the anticipation that "oil and gas will remain essential for the foreseeable future."
To address such challenges, the company is investing in new lower-carbon technologies with the potential to achieve additional emission reductions, Nasser said.
This article received 0 comments