Israeli FM talks expanding Abraham Accords with Bahraini Crown Prince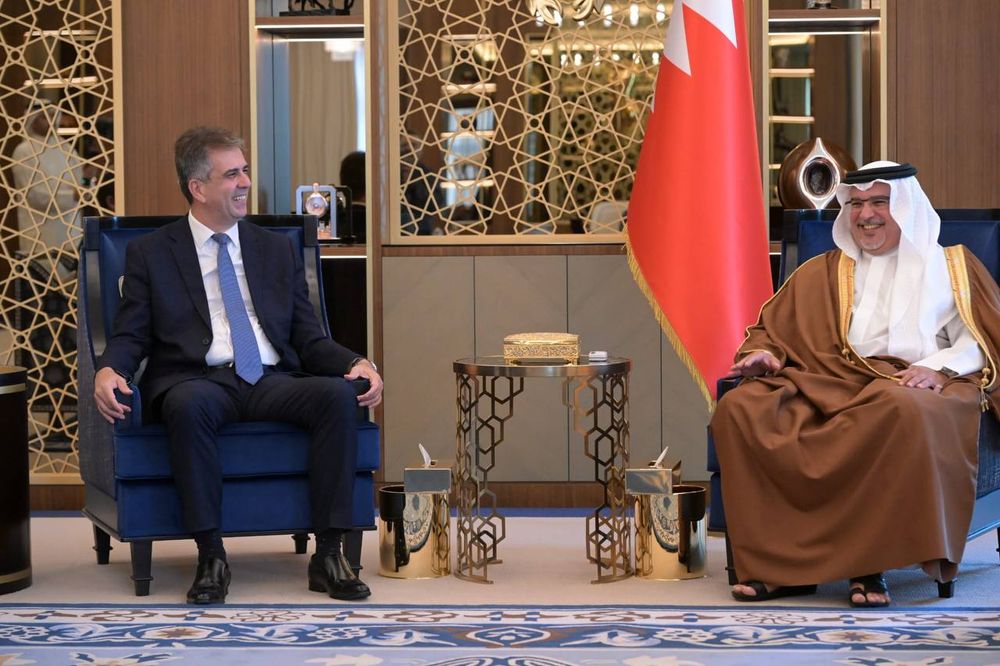 The two officials also discussed regional challenges and the two countries' commitment to fighting terrorism, extremism and violence
Israel's Foreign Minister Eli Cohen met with the Crown Prince of Bahrain Salman Bin Hamad Al Khalifa at Gudaibiya Palace, in Manama, on Monday.
Cohen thanked the Crown Prince and his father, King Hamed Bin Isa Al Khalifa, for their leadership in signing the Abraham Accords, "which brought change in the Middle East and contributed to regional stability and the prosperity of the peoples of the region," according to an official statement.
Cohen said that the Abraham Accords "are an example for other countries," adding that Israel "expects to expand the circle of peace and normalization in the Middle East."
"Foreign Minister Cohen and the Crown Prince discussed the regional challenges and the commitment of the two countries to the fight against terrorism, extremism and violence in order to create an atmosphere that will allow the expansion of the circle of peace," the statement said.
The minister also emphasized to the Crown Prince the importance of promoting economic and civil ties between the two countries. This, according to him, includes a free trade agreement and "projects to connect young Israelis and Bahrainis."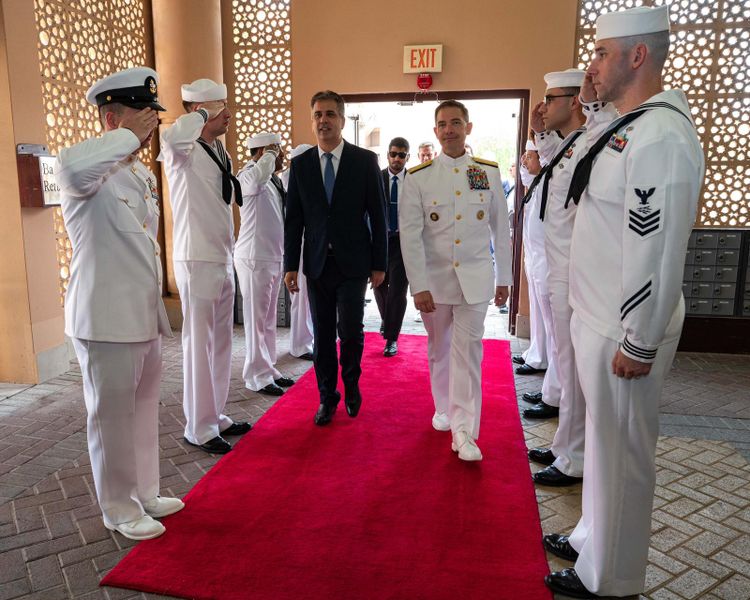 Earlier in the day, the foreign minister visited the U.S. Naval Forces Central Command base in Bahrain, for discussions on regional maritime security cooperation. He met with Vice Admiral Brad Cooper, commander of NAVCENT, U.S. 5th Fleet and Combined Maritime Forces.
Cohen said the "participation of Israel in regional security is an important outcome of the Abraham Accords. In the face of common challenges, let us remember that our shared commitment to peace and stability knows no boundaries. Together, we can chart a course towards a safer, more prosperous future for our region and beyond."
"This visit highlights the importance of U.S. 5th Fleet's decades-long partnership with the Kingdom of Bahrain and underscores our expanding partnership with Israel two years on from the alignment of Israel to U.S. Central Command," said Cooper. "We are always at our best when we work together with our international partners."
In September of 2021, Israel was realigned under the U.S. Central Command's area of responsibility, and since then the U.S. 5th Fleet has conducted nearly 20 bilateral and multilateral engagements with Israeli forces.
This article received 0 comments