Sources to i24NEWS: Blinken to visit Saudi Arabia, Morocco, after Israel trip to advance normalization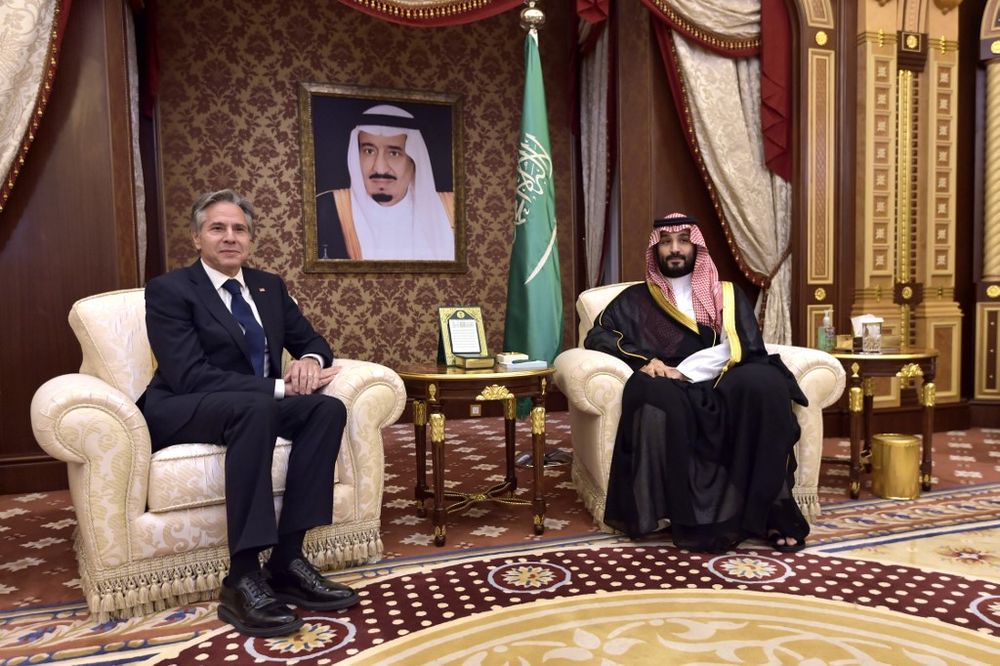 i24NEWS is the first to publish that the U.S. Secretary of State will visit Saudi Arabia during the third week of October, and then travel to Morocco
Diplomatic sources told i24NEWS that U.S. Secretary of State Antony Blinken will travel to Israel, the Palestinian Authority (PA), and has now added Saudi Arabia to the itinerary, as well as Morocco.
The trip will occur during the third week of October, and will be part of Washington's effort to advance normalization between Jerusalem and Riyadh, expanding the Abraham Accords that saw Morocco and others normalize relations with Israel.
Israeli media, particularly Channel 13 and Kan Public Broadcaster, had previously brought up the possibility that Blinken would visit the Middle East region.
At the end of September, U.S. National Security Council spokesman John Kirby stated the normalization talks had "outlined a basic structure" for moving forward.
Some of the discussed topics included a defense agreement between the U.S. and Saudi Arabia, reportedly similar to pacts with Asian allies. There has also been talk of starting a nuclear program in the Gulf Kingdom, as well as efforts to advance a solution in the Palestinian-Israeli conflict.
In recent weeks, Israeli officials have begun openly travelling to Saudi Arabia, with first public visit being made in September by the Israeli Tourism Minister Haim Katz, and Communications Minister Shlomo Karhi making the first official visit on October 2 as the head of a delegation to an international conference taking place in Riyadh.
Before that, there had been an emergency landing by Air Seychelles, in August, which resulted in a direct flight from Saudi Arabia to Israel.
This article received 1 comments