Algeria Paralympics team investigated after missing matches against US, Israel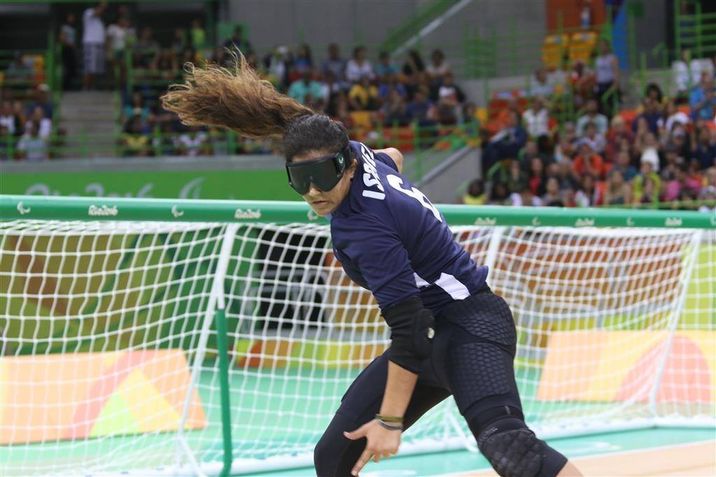 Israel's women's goalball team competes at the Rio Paralympics, September 9, 2016
Israel Paralympics Committee/Facebook
The Algeria team claims it suffered a series of setbacks in its journey to Brazil
Algeria's women's goalball team is being investigated by the International Paralympic Committee (IPC) after failing to show for its matches against the US and Israel on Friday, the BBC reports.
The team claims it has suffered a number of setbacks in its journey to Brazil, missing a bus and then a flight, as well as having had one flight canceled.
But the IPC has opened an investigation due to suspicions that the seven members of Algeria's goalball team deliberately didn't show in order to boycott their second-round match against Israel. The rest of the Algerian Paralympics team is in Rio, according to IPC Spokesperson Craig Spence, cited in Haaretz.
"It's an interesting account they have delivered to us," Spence told the BBC.
"To have five days traveling to Rio, it's a long time," he said. "I've missed connections in the past, and you usually get there within 24 hours."
If the IPC investigation finds that Algeria's goalball no-show was a form of political protest, which is banned at both the Paralympics and the Olympics, they are liable to face sanctions.
"If, as many people believe, this is a political protest, we can take some form of action against them," the BBC quoted Spence as saying.
"It could be a slap on the wrist, or we could remove the goalball team from the tournament altogether," he said.
Goalball is played by visually impaired athletes, who compete in two teams of three players with a ball containing bells. Players must try to throw the ball into their opponents' net, and the audience must remain silent in order for the game to be able to be played.
Israel's goalball team drew its first match 1-1 with Japan, its goal scored by Umm al-Fahm resident and team captain Ilham Mahamid, Haaretz reports.
Both the US and Israel were awarded 10-0 wins by default in the matches that Algeria missed.