Israeli swimmer Inbal Pezaro wins Paralympic Bronze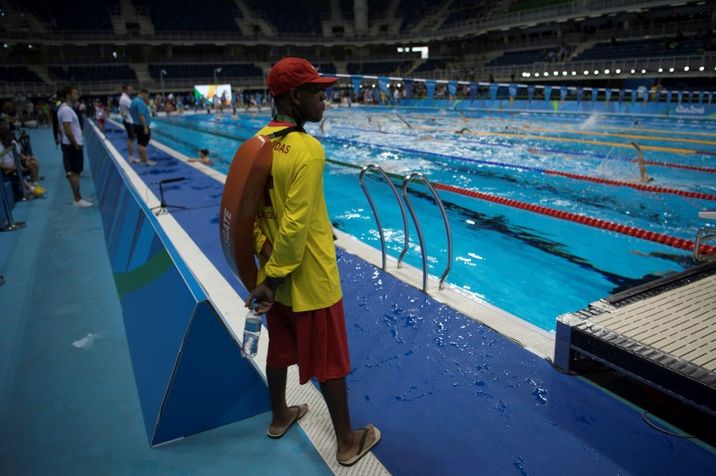 A Brazilian lifeguard watches swimmers at the Olympic pool in Rio de Janeiro, Brazil, on August 4, 2016
Christophe Simon (AFP)
This is Pezaro's ninth overall Paralympic medal and the third for Israel in the Rio games
Israeli swimmer Inbal Pezaro won the bronze medal Thursday in the Paralympic women's 200m Individual Medley.
She finished with a time of 3:38.20. Also making the podium were Spain's Teresa Perales (silver) and Sarah Louise Rung of Norway (gold).
Pezaro, 29, has racked up nine Paralympic medals. In her debut games in Athens in 2004 she won a bronze and a silver. Four years later in Beijing she added three silver medals to her collection and in the 2012 London games swam her way to three more bronzes.
Third medal for Israel at the Paralympic Games in Rio. Inbal Pezaro Paralympic swimmer won a bronze medal! pic.twitter.com/OCG8GH5NMi

— Sacha Rojtman Dratwa (@SachaDratwa) September 15, 2016
Paralyzed from the waist down, Pezaro began swimming competitively at age 12. She is from kibbutz Yizrael in northern Israel.
This is Israel's third medal from the 2016 games in Rio.
On Monday shooter Doron Shaziri won bronze in the men's R7-50m Rifle 3 Positions and on Sunday rower Moran Samuel won the bronze medal in the 1,000 meter final.