Israel still unbeaten in World Baseball Classic debut after victory over Taiwan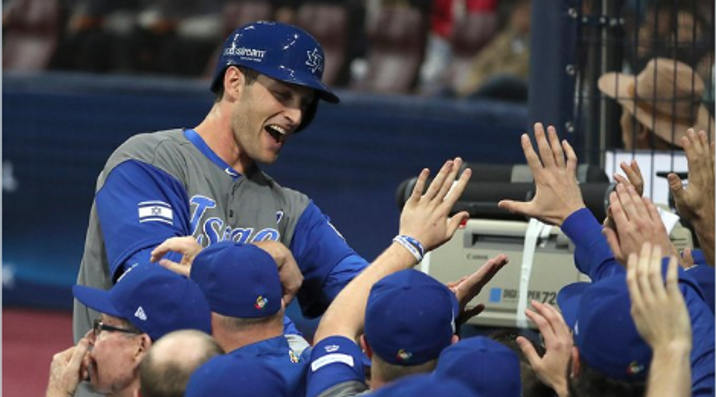 Compte officiel de WBC Baseball
Twitter
Ranked number 38 in the world, Israel's early victories have made it somewhat of a Cinderella story
Israel continued on Tuesday its fairy-tale start at the World Baseball Classic with a stunning 15-7 victory over Taiwan, giving the under Jewish State an 2-0 undefeated streak in its debut appearance at the tournament.
Israel grabbed the victory over the fourth-ranked Taiwan powered by strong hitting and a three-run home run by Nate Freiman in the ninth inning.
Israel clinched a nail-biting 2-1 victory over tournament co-hosts South Korea in extra-innings on Monday.
Ranked number 38 in the world, Israel's surprising early victories have made it the tournament Cinderella story.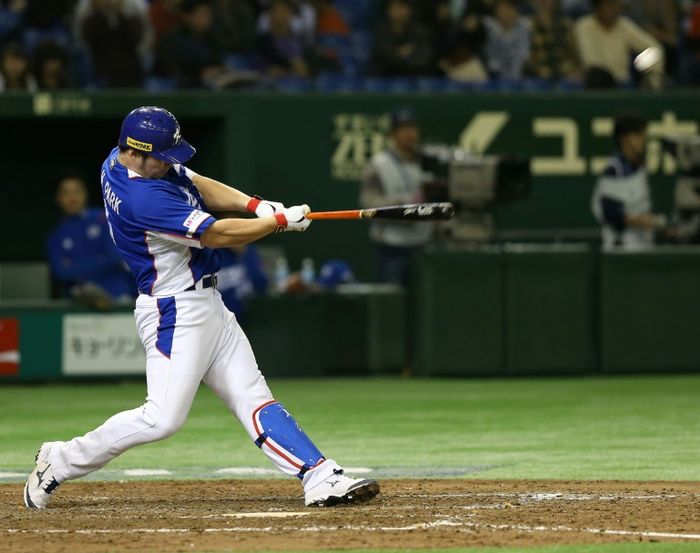 Israel will advance to the next round of the tournament, where it will face The Netherlands. The Dutch team, while considered weaker than both Taiwan and South Korea, is ranked far ahead of Israel.
Israel's team is stacked with Jewish US-born professional players. The tournament's rules say that a player may compete for a country if he is eligible to hold a passport under its laws, opening Israel to a pool of American major-league players eligible for automatic citizenship as Jews.
Two of four teams will advance from first-round pools in Seoul, Tokyo, Miami and Guadalajara, Mexico, into second-round play at Tokyo and San Diego that will determine the four semi-finalists who play March 20-21 in Los Angeles.