Israel tops Netherlands 4-2 taking fairy-tale run to WBC quarterfinals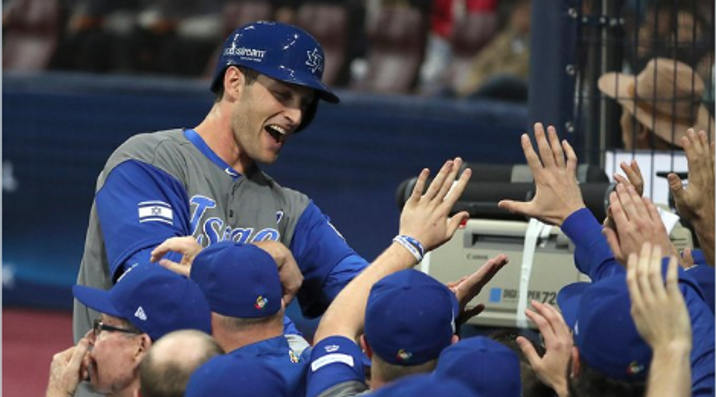 Compte officiel de WBC Baseball
Twitter
Israel plays its next match in Tokyo on Sunday, March 12th at 0300 GMT
Israel came out strong in the first inning of its final Pool A match of the World Baseball Classic Thursday, racking up three runs to take an early lead against the Netherlands, and holding the lead to sweep the pool with a 4-2 win.
The Netherlands scored game's next run in the 3rd and another in the 8th, but it was well short of a comeback after Israel extended its lead with a fourth run in the 6th inning.
Coming into Seoul as the underdog, Israel now advances to the quarterfinals in its debut appearance at the tournament.
The scoop and the turn … that's smooth. https://t.co/HTfeEiNVj2 #WBC2017 pic.twitter.com/QZ58IWF4XM

— WBC Baseball (@WBCBaseball) March 9, 2017
Two of four teams will advance from each of the first-round pools played in Seoul, Tokyo, Miami and Guadalajara, Mexico, into second-round play at Tokyo and San Diego that will determine the four semi-finalists who play March 20-21 in Los Angeles.
Israel plays its next match in Tokyo on Sunday, March 12th at 0300 GMT.  They will likely face either Cuba, or home team Japan.
Team Israel Pool A recap:
3 wins.
21 runs.
1 Mensch on the Bench.https://t.co/Y45C8pzBP8 pic.twitter.com/PWnljIBMBT

— WBC Baseball (@WBCBaseball) March 9, 2017
Israel and the Netherlands will face off again in the quarterfinals on March 13th at 1000 GMT, as the Netherlands were the Pool A runner up.
Ranked number 38 in the world, Israel's surprising early victories have made it the tournament Cinderella story.
Israel's team is stacked with Jewish US-born professional players. The tournament's rules say that a player may compete for a country if he is eligible to hold a passport under its laws, opening Israel to a pool of American major-league players eligible for automatic citizenship as Jews.