Israeli breaks world record for amputee marathon runners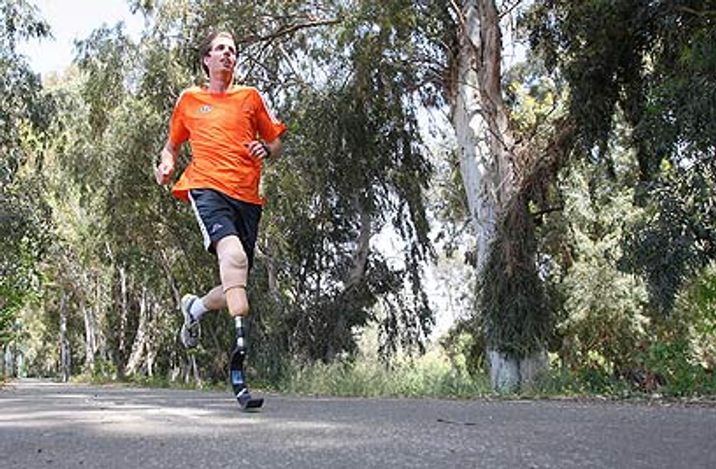 Eitan Hermon training
Amit Megal/Ynet
Eitan Hermon lost his right leg in the 2006 war in Lebanon
Israeli runner Eitan Hermon, who lost a leg in the 2006 war in Lebanon, on Sunday broke the world record for single-leg amputee runners at the annual Vienna marathon, Israeli news site Ynet reports.
Hermon ran the marathon in two hours, 56 minutes, and 53 seconds – breaking the previous record of 2:57:06.
"I finally did it," Hermon told Ynet, "and it feels great."
The athlete's right leg was amputated after it was mangled by an explosive device while he served in army reserves during the 2006 war in Lebanon.
Culture and Sports Miri Regev spoke with Hermon and hailed his latest achievement, saying it sends a particularly powerful message on the eve of Israel's Holocaust Remembrance Day that "we are a strong and steadfast people, and that we cannot be destroyed."
Three years after Hermon's amputation, he completed his first marathon, a 10-kilometer run in Tel Aviv, followed the next year by a a 42-kilometer marathon in Tiberias.
In the marathon, Hermon represented the Tikvot organization, which helps victims of terror attacks and wounded soldiers rehabilitate through athletic activities.