Jerusalem preps security for 20th Maccabiah Games, the 'Jewish Olympics'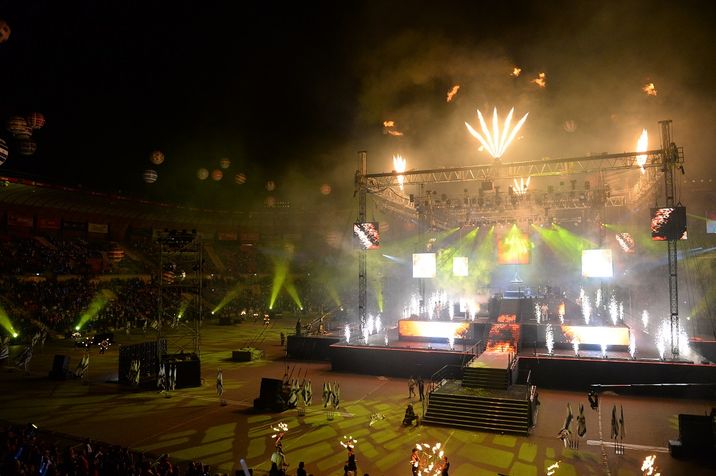 19th Maccabiah 2013, the official opening ceremony held at Teddy Stadium in Jerusalem
GPO
The games have served as a launching pad for the careers of many Jewish athletes
Police have completed security preparations for the opening ceremony of the 20th Maccabiah Games, known as the "Jewish olympics," set to take place in Jerusalem on Thursday evening.
Thousands are expected to arrive in the area for the event and a record 10,000 athletes from 80 different countries will be competing in 43 sports.
According to the games' organizers, it is the third largest sporting event in the world with a range of sports from gymnastics to basketball to badminton, and even chess. However, the most popular sport at the games is soccer with more than 1,400 athletes from 20 countries participating.
Over 1,000 athletes will represent the United States in the competitions, according to Maccabi USA, reported the Jewish Telegraphic Agency.
A delegation from Australia will send 600 athletes to compete, who also marked the twenty year anniversary of a bridge collapse at the 1997 Maccabiah Games, which claimed the lives of four Australian athletes.
The entire Australian delegation attended a ceremony in the Tel Aviv suburb of Ramat Gan on Tuesday morning to commemorate the tragedy.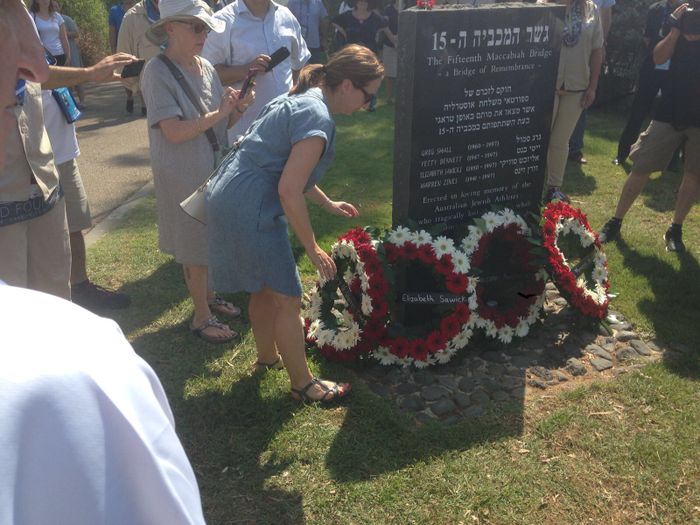 Support beams on a temporary bridge built to allow participants to march into the stadium for the opening ceremony of the 1997 games, snapped as the Australian delegation crossed it, plunging approximately 100 people into the Yarkon River below.
Gregory Small, 37, died in the collapse itself, while three further athletes - Warren Zines, Elizabeth Sawicki and Yetty Bennett - later succumbed to infections contracted from the polluted water. Around 70 people were injured.
Tuesday's ceremony began with the crowd filing across the replacement bridge, and the laying of wreaths at a memorial to honor those who died.
Shelly Jackson, daughter of Warren Zines, spoke at the ceremony, telling the crowd that her own son was part of the delegation for the 2017 games and that she is sure it's what her father would have wanted. She encouraged the athletes to have a great experience, create new friendships, and for the Jewish community to remain strong.
The games, often referred to as the "Jewish Olympics," has served as a launching pad for the careers of many Jewish athletes.