Offensive Anne Frank photo whips up storm in Italian soccer community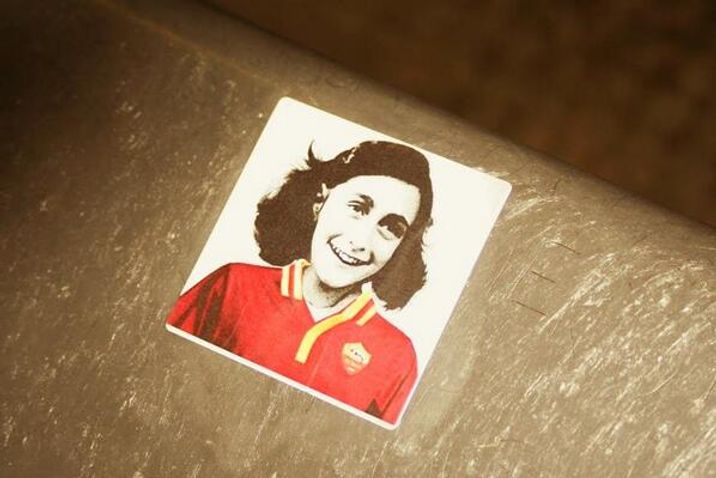 Les supporters de la Lazio utilisent l'image d'Anne Frank pour cibler la Roma
Israel calls on Italy to deal with anti-Semitism while attempts to make amends marred by new controversies
Emotions were still running high in Italy, days after fans of the Lazio soccer club posted anti-Semitic photos of Anne Frank in the jersey of rival team Roma in the stands of the Stadio Olimpico.
Italian police identified 16 people, including three minors, believed to have been involved in defacing the stadium with anti-Semitic slogans and stickers showing images of Frank during a league game on Sunday against Cagliari. 
The Jewish teenager, who died in Nazi concentration camp Bergen-Belsen in 1945, was depicted wearing a jersey of their hated city rivals.
Fresh controversies have overshadowed a number of attempts by the Italian football club to make amends for the anti-Semitic display.
A floral wreath in Lazio's blue and white colors laid at a Rome synagogue by club president Claudio Lotito in remembrance of victims of anti-Semitism  on Tuesday has since been flung into the Tiber river.
It is believed they were flung into the water by youngsters from the Jewish community angered by Lotito's note "you have Jewish brothers," according to Corriere della Sera newspaper.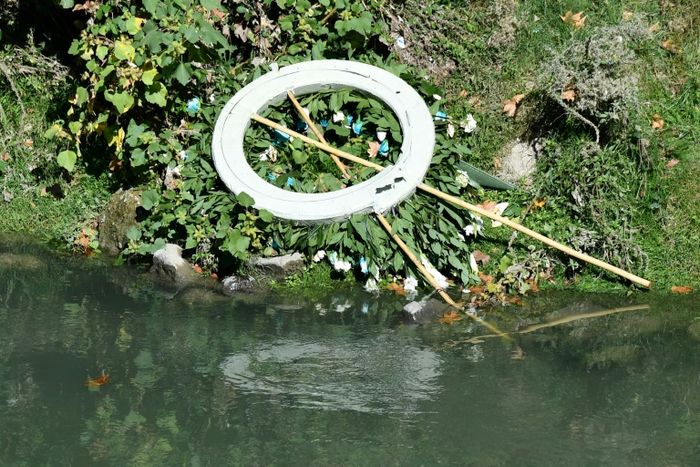 Lotito's announcement during the visit that the club would take 200 young fans on an annual trip to Auschwitz -- the Nazi concentration camp where Jewish teenager Frank was first deported before dying in Bergen-Belsen in 1945 -- was also marred by a potentially damaging telephone call made public on Wednesday which cast doubt on the real intentions of the Lazio president.
Il Messaggero published a recording in which Lotito appeared to describe the reparatory visit to the synagogue as "theatrics we have to do".                  
- '15 idiots' -
Meanwhile the Lazio president insisted it "would be wrong" to punish the club for "the behavior of 15 idiots".
Lazio had already been given a two-match closure of the north end of the Stadio Olimpico for racist chanting during the match.
"It would be wrong for the team to be docked points as we'd become hostage to these people going to the stadium just to create chaos," he told Radio Capital.
"It's necessary to suppress and sanction the perpetrators. I hope what's happened doesn't impact on the team psychologically."
According to the Italian press, police examined video footage of Sunday night's game and had identified 16 suspects, including three minors with one aged just 13.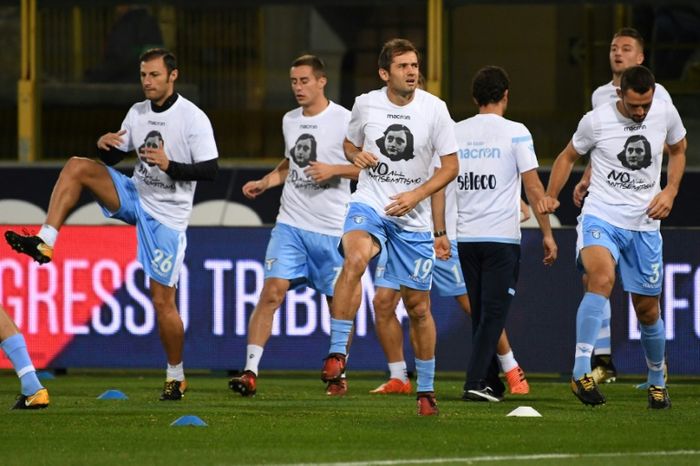 Serie A football will continue on Wednesday evening with nine matches scheduled including Lazio at Bologna.
The Italian football federation announced that there would be a minute's reflection on the Holocaust before every match and a passage read from "The Diary of Anne Frank".
At the same time referees and captains will hand out copies of the diary and Italian Jewish writer Primo Levi's memoir "If This Is A Man".
But the readings were drowned out by chanting and the minute of silence quickly turned into a minute of applause.
Lazio players also warmed up wearing a jersey with an image of Frank before their game, which fans announced they would boycott due to the "media theater".
- Israel calls on Italy to deal with anti-Semitism -
Israel's sports minister called on her Italian counterpart to deal with racism in sports.
In a Tuesday letter to Luca Lotti, Miri Regev expressed her "horror" over the "despicable use" by Lazio football fans of Frank's picture accompanied by racist chants.
"It is not new that Lazio fans have for many years been acting as a pro-Palestinian, anti-Israeli organisation and among the many fans, there are thousands who openly bear neo-Nazi symbols," Regev said.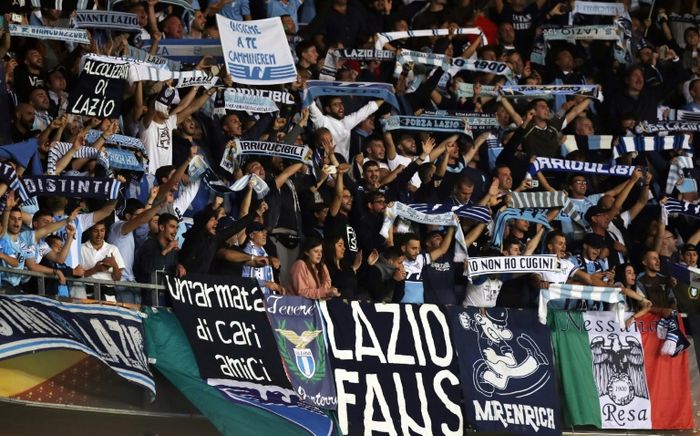 The Israeli minister expressed concern that Sunday's incident would harm the security of the Jewish community of Rome.
Regev said she hoped Lotti and his government would "deal with this dangerous phenomenon with all seriousness and eradicate it," noting the Italians had already begun dealing with it.
"I salute you for your immediate actions in dealing with the root of the problem in order to abolish racism from Italian sports and encourage you to continue to do all that is in your power to eradicate this dangerous phenomenon," Regev said.
Italian President Sergio Mattarella called Interior Minister Marco Minniti to ensure that those responsible would be identified and "permanently banned from stadiums".