Israeli figure skaters achieve top score in men's finals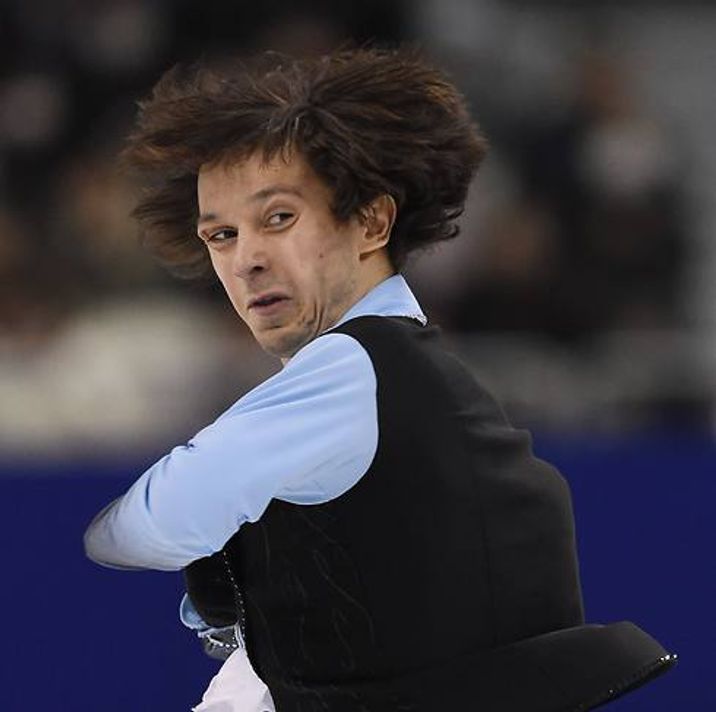 Israeli figure skater Alexei Bychenko
AFP
Israel, which has never won a Winter Olympic medal, this year sent its largest ever team to Pyongyang
Israeli figure skaters Alexei Bychenko and Daniel Samohin gave an impressive showing at the Pyongyang Olympic finals on Saturday, with Bychenko achieving a score of 10 in a strong category, the Times of Israel reported.
Bychenko, who has been in 13 position after a previous routine to "Hava Nagila", finished in the finals with 172.88 points pushing him up to ninth place.
Samohin finished with a score of 170.75 points coming in 11th place, up from 18th after the short program.
Bychenko has been representing his country of birth Ukraine until 2009, was considered to be Israel's best hope to secure what would be its first ever medal in Winter Olympics games. He has previously won a silver medal in the 2016 European Figure Skating Champions and a bronze at the 2016 Rostelecom cup.
Israel, which has never won a Winter Olympic medal, this year sent its largest ever winter team to the South Korean Games with a strong Russian representation.
Israel finished last in both the ice dance duet and women's solo categories on Sunday, despite a personal best for US-born skater Aimee Buchanan whose performance bumped Israel into eighth place overall, ahead of France and South Korea.
Buchanan, who formed a skating team with Bychenko, came to Israel for the first time at 20 and is now 24. She decided to join the Israel team, instead of trying the more competitive American squad, in the hope of gaining better recognition in a smaller team.
Pairs team Adel Tankova, 17, and Ronald Zilberberg, 21, scored a 44.61 for their cha-cha and samba inspired ice dance routine at the Olympic's Gangneung Ice Arena on Sunday, landing them in tenth place.