US, Canada, and Mexico win bid to host 2026 FIFA World Cup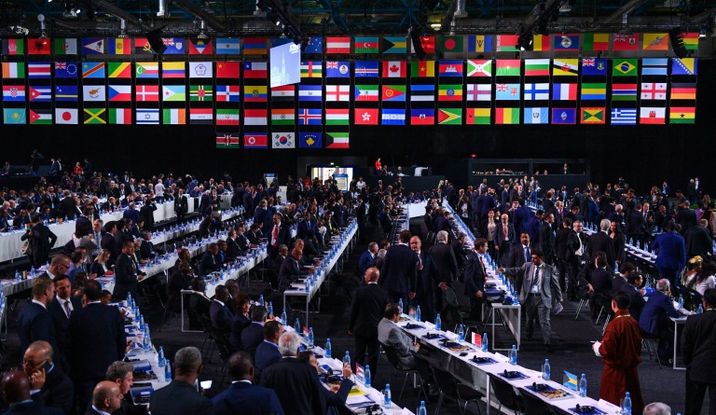 Delegates attend the 68th FIFA Congress at the Expocentre in Moscow
Mladen ANTONOV (AFP)
The United States, Mexico and Canada won the right to host the 2026 World Cup, beating Morocco in a vote by FIFA member nations on Wednesday.
The North American bid received 134 of the 203 votes, while Morocco polled 65 in the vote of the FIFA Congress in Moscow.
The joint bid from the United States, Mexico and Canada boasted modern, established stadiums and well-developed transport links underpinned by Mexican football fervor.
But the North American bid feared it could lose out if the vote becomes a referendum on the popularity of US President Donald Trump.
Trump had tweeted threats that if countries did not support the North American bid, they could not expect US support on other issues.
But the US President expressed joy via Twitter over the three North American countries winning their bid, writing "The U.S., together with Mexico and Canada, just got the World Cup. Congratulations - a great deal of hard work!"
The U.S., together with Mexico and Canada, just got the World Cup. Congratulations - a great deal of hard work!

— Donald J. Trump (@realDonaldTrump) June 13, 2018
Morocco had pinned its bid on a "European" World Cup in Africa, playing on the north African nation's proximity to Europe.
But compared to North America, Morocco's bid existed largely on paper -- many stadiums and roads would have to be built and critics questioned how it would cope with the 2026 tournament, which will be expanded to 48 teams from the 32 that are taking part in 2018.
FIFA inspectors had classified the north African nation's stadiums, accommodation and transport as "high risk", awarding it just 2.7 out of five in an evaluation report, with concerns raised over several critical aspects.
The report left the US-Canada-Mexico bid as the clear favorite after rating it four out of five.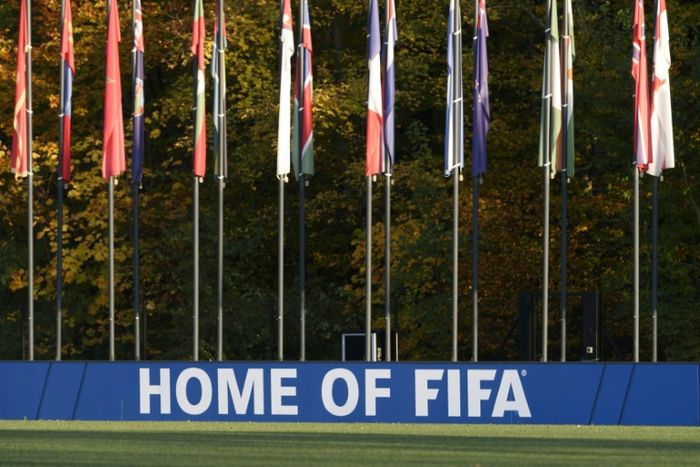 The US hosted the World Cup in 1994, while football-crazy Mexico hosted in 1970 and in 1986, the tournament remembered for Diego Maradona's "Hand of God" goal.
North American bid leaders have promised to deliver a record $11 billion profit -- music to FIFA's ears.
Morocco has tried, and failed, four times, most recently in a bid to host the 2010 World Cup, which went to South Africa as the African continent hosted for the first time.
The US lost out to Qatar in 2022 in a vote now tarnished by corruption allegations that spelled the beginning of the end of the once all-powerful FIFA president Sepp Blatter.
It prompted an overhaul of the rules.
Whereas previously the 24 members of the FIFA Executive Committee used to determine World Cup races, the host will now be decided by a vote of individual FIFA member nations.
In theory, that should make it harder for lobbying groups, or more corrupt tactics, to influence decisions. But FIFA votes are notoriously unpredictable.
(Staff with AFP)