Chelsea fans chant "bunch of yids", wave SS flag at soccer match in Hungary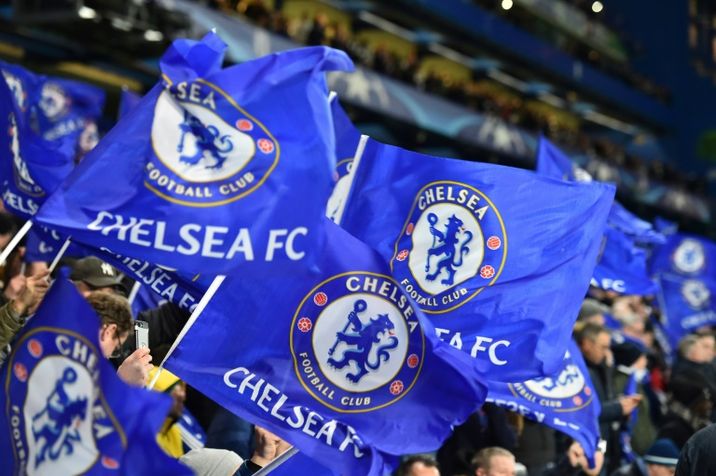 Chelsea have vowed action against fans who used anti-Semitic or racist language
Glyn KIRK (AFP/File)
Observers say the current political atmosphere might make this kind of speech more acceptable.
The supporters of English Premier League soccer club Chelsea made the headlines this weekend for chanting anti-semitic abuse during a match with Hungarian team Vidi.
The chant, which is a known number on the bigoted section of the supporters' repertoire calls out Barcelona, Real Madrid and London rival Tottenham for being "a bunch of Yids". 
Tottenham is a traditionally Jewish club, which is affectionately nicknamed the Yids by its supporters. It is unknown what connection Chelsea fans made between judaism and the Spanish clubs, or why it was chanted in that arena.
The controversy deepened on Saturday after a photograph of Chelsea fans in Budapest emerged with a flag that sported an SS symbol. 
MOL Vidi - Chelsea 13.12.2018. Chelsea Headhunters en Hungría. #UEL pic.twitter.com/MPlf4qHYin

— Troublemakers España (@TroublemakersEs) December 13, 2018
The flag is a Northern Irish independist flag, aggremented with references the Headhunters, a famed hooligan outfit, and a Nazi Totenkopf skull, which represented units responsible for running extermination camps. 
The chanting did not seem to galvanize the players, as the mythical 'blues' only managed to come out with a draw. 
The anti-semitic chants have pushed Chelsea to question the intelligence of these supporters.
"Antisemitism and any other kind of race-related or religious hatred is abhorrent to this club," said a spokesperson for the club. 
"Any individuals that can't summon the brain-power to comprehend this simple message and are found to have shamed the club by used using antisemitism or racist words or actions will face the strongest possible action from the club," they added.
English soccer has a long reputation of violent hooliganism, which in some cases was coopted by extreme-right ideology. 
But as the sport became more and more popular, and worth more and more money, clubs have distanced themselves from the attitudes of their most ardent fans. 
Soccer in England is now a very international business, attracting foreign talent, money and fans.
Despite this, it regularly captures the headlines for racist incidents that seem to be impossible to stomp out.
Chelsea fans were famously filmed keeping a French black commuter out of a metro car in Paris in 2015. They were later convicted for racist violence. 
Last week, one of them came under fire for shouting racist abuse at Manchester City and England star player, Raheem Sterling.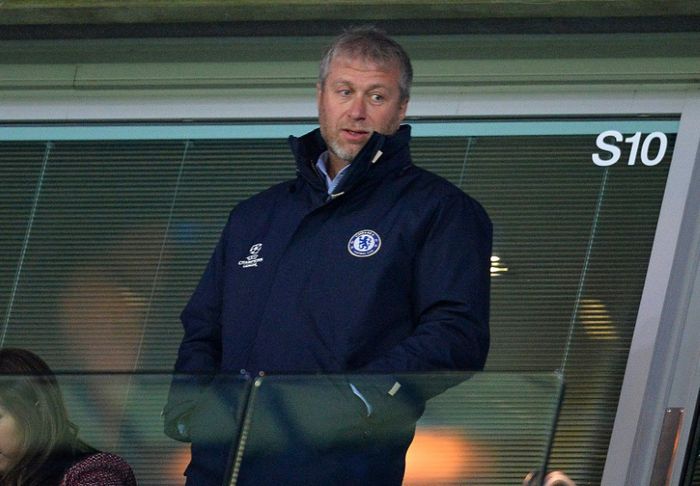 Chelsea's owner, Russian oligarch and former politician Roman Abramovich, who is himself Jewish, and an Israeli citizen, has given $1 million towards international initiatives fighting hatred of Jews, the UK community newspaper Jewish Chronicle reports. 
Chelsea even launched a campaign that specifically targeted anti-semitism in football in January. It even took 150 fans to the Auschwitz camp for a sensibilization visit in June.
But some argue that, despite the history of racial and religious discriminatory speech and violence endemic to English soccer, this shouldn't be seen as a phenomenon restricted to the sport. 
"There remains throughout [English] football a rump of people who in 2019 will see the political atmosphere as a cover for their own racism and prejudice," said Piara Powar, the executive director of fare, a European coalition of NGOs fighting against inequality and racism in soccer.
"Racism isn't a problem intrinsic to football. These fans are at a football match for two hours a week, but for the other 166 are members of society, taking the bus, going to work," said Ben Holman, a representative for anti-racism charity Show Racism the Red Card, to BBC.
This comes amid rising concerns over anti-semitism in Europe. Polls in the Jewish community and in the European population both show that attacks against Jews, and discriminatory attitudes are both deeply entrenched and on the rise.
It is fitting that the controversy should happen in Budapest, on Hungarian prime minister Orban's doorstep, as he faces backlash over his ongoing campaign against Jewish businessman George Soros. 
There are fears that the rise of populist movements with a distinct far-right component might facilitate or encourage discriminatory acts.