Naomi Osaka wins Australian Open to become world number one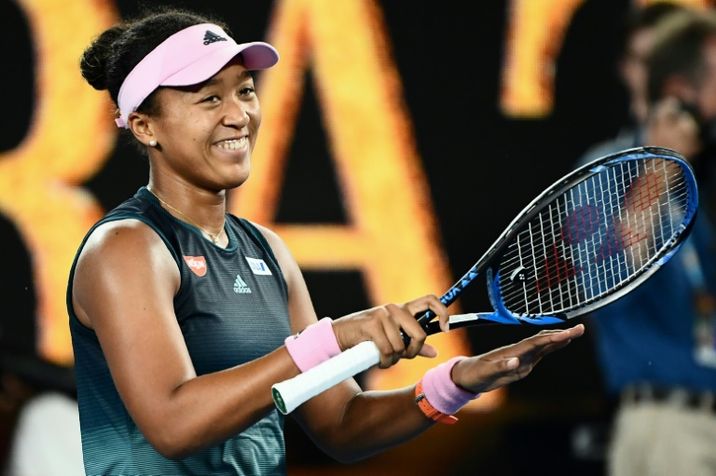 Naomi Osaka has won her first Australian Open crown, earning two Grand Slam titles in a row
Jewel SAMAD (AFP)
Naomi Osaka on Saturday claimed her first Australian Open title after she won the third set of the women's final against Petra Kvitova.
Kvitova, the never-say-die Czech, went 0-40 down in the seventh game, but somehow came back from the death with two booming aces helping her keep the match alive.
It went to 5-4 with Osaka on serve and the Japanese star made no mistake this time, falling to her knees, head bowed after claiming her first Australian Open title and second Grand Slam in a row.
Osaka becomes to first Japanese woman to win the title and joins the list of women's singles champions at the Australian Open, one of the four most important tournaments in tennis.
Last year, the title went to Caroline Wozniacki of Denmark.
The following is a list of the tournament's champs from this century:
2019 - Naomi Osaka (JPN)
2018 - Caroline Wozniacki (DEN)
2017 - Serena Williams (USA)
2016 - Angelique Kerber (GER)
2015 - Serena Williams (USA)
2014 - Li Na (CHN)
2013 - Victoria Azarenka (BLR)
2012 - Victoria Azarenka (BLR)
2011 - Kim Clijsters (BEL)
2010 - Serena Williams (USA)
2009 - Serena Williams (USA)
2008 - Maria Sharapova (RUS)
2007 - Serena Williams (USA)
2006 - Amelie Mauresmo (FRA)
2005 - Serena Williams (USA)
2004 - Justine Henin (BEL)
2003 - Serena Williams (USA)
2002 - Jennifer Capriati (USA)
2001 - Jennifer Capriati (USA)
2000 - Lindsay Davenport (USA)