Israeli judoka wins silver medal at European Championship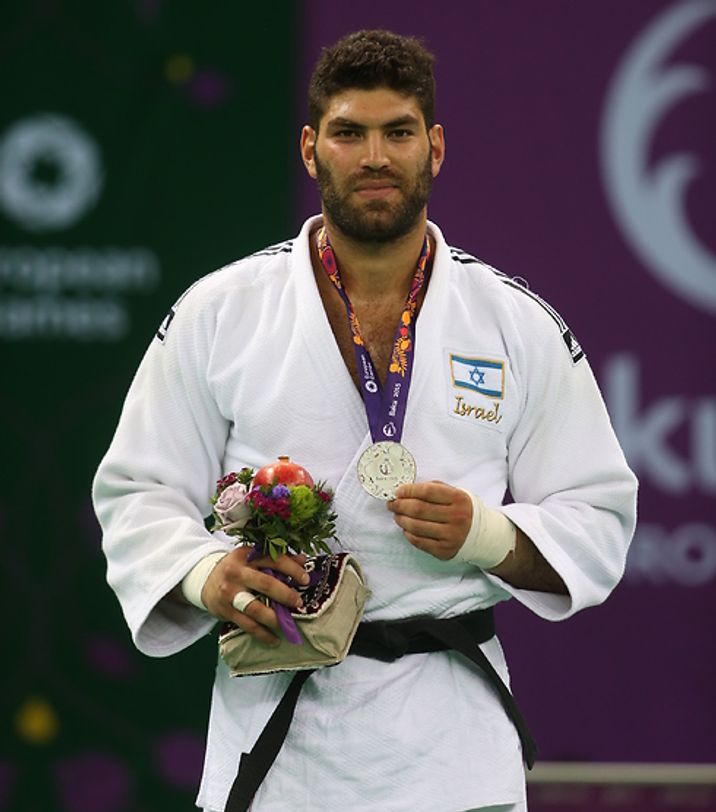 Israeli judoka Ori Sasson
Oren Aharoni/Ynet
Ori Sasson's win brings Israeli delegations medal total in Baku up to 12
Israeli judoka Ori Sasson won the silver medal in judo at the European Games in Baku Azerbijan on Saturday, marking 12 medals in total for Israel in the Games.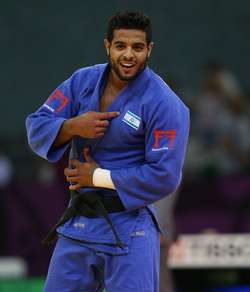 On Friday, 23-year-old Israeli judoka Sagi Muki won the gold medal in the 73 kg (lightweight) category, defeating Nugzari Tatalashvli of Georgia.
"I managed to grab the opponent after he made a mistake, and I scored an ippon," Muki was quoted by the Jerusalem Post as saying. "I wasn't in a rush, and I took advantage of the opportunity that I got. I'm ecstatic."
Ippon is a Japanese term referring to the highest score a fighter can achieve in a martial contest.
Muki trains with Oren Smadja, the eminent Israeli judoka who won the Olympic bronze medal in the under 71 category at the Barcelona 1992 Summer Olympics.