World's first 'self-driving' taxi service hits the road in Singapore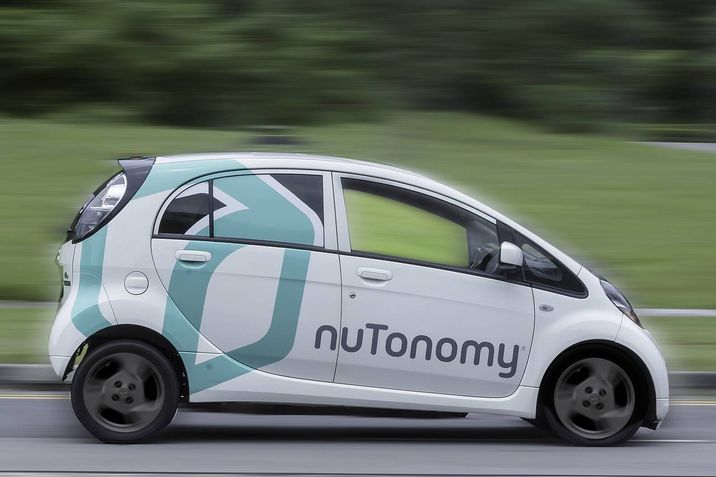 One of nuTonomy's 'self-driving' taxis
NuTonomy
The service, currently a trial, allows customers to order a free ride through their smartphones
Singapore, often at the forefront of technological innovation, has seen the world's first 'self-driving' taxi service launch this month, the Guardian reports.
The service, currently a trial, allows customers — for now members of the public who have been chosen to take part — to order a free ride through their smartphones. For the time being, a human backup driver and co-pilot will be on the ride.
The technology, pioneered by startup nuTonomy, is the first to be offered for members of the public wanting to hitch a ride. Popular taxi service Uber is set to launch a similar service in Pittsburgh in a few weeks' time, according to the Guardian.
The cars being used are modified Renault Zoes and Mitsubishi i-MiEV electrics, each kitted out with a laser detection system called Lidar.
The taxi service will be rolled out with six cars, increasing to 12 by the end of the year, according to the Guardian. NuTonomy is aiming to have a full fleet of self-driving taxis in Singapore by the end of 2018.
As with Uber, new customers would need to have received an invitation in order to begin using the service. NuTonomy says that it has received dozens of sign-ups so far and wants to add thousands more people over the next few months.
Although the rides are free for now, the idea is to eventually have customers pay for their rides. Currently there are a limited number of pick-up and drop-off locations, and nuTonomy is expecting to add more as the service becomes increasingly commercial.