Israeli drone-based system that can remotely find explosives unveiled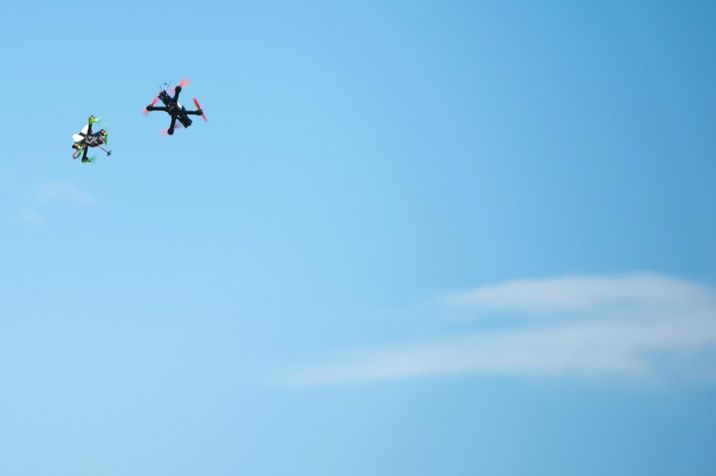 "Ces drones peuvent atteindre les 130 km/h", précise une organisatrice du tournoi.
BERTRAND LANGLOIS (AFP)
Israeli-designed SpectroDrone is world's first drone capable of remotely detecting explosives, drugs
The world's first drone capable of remotely detecting explosives, hazardous material and narcotics was unveiled at a trade show in Tel Aviv this week
The Israeli-designed SpectroDrone uses lasers to automatically pinpoint and analyze threats from an operational radius of up to 2.9 km (1.8 miles) and beams images back to its controllers in real-time.
Laser Detect System (LDS) Ltd, the company behind the system, claims that the device can identify "explosives and other hazardous materials, in gas, liquid, powder or bulk form, at a distance of several meters from the threat."
"We are very excited to unveil this innovative solution for security and anti-terror applications at Israel's HLS & Cyber," said LDS founder and president Eli Venezia, The Daily Mail reported. 
"We are also encouraged by the great promise our technology offers for commercial applications."
According to developers, the drone is capable of flying a distance of up to three kilometers, which mean that it can be detecting without endangering lives.
The body of the drone is designed with multiple electro-optical assemblies that form a laser source emitting several wavelengths, laser range finder and high-resolution camera.
"The next generation of security lies in introducing unique technological capabilities, which I believe LDS and Airbotics bring jointly to market," said Ran Krauss, CEO and co-founder of Airbotics.