'More collaboration, less gov't intervention needed to tackle cyber threats'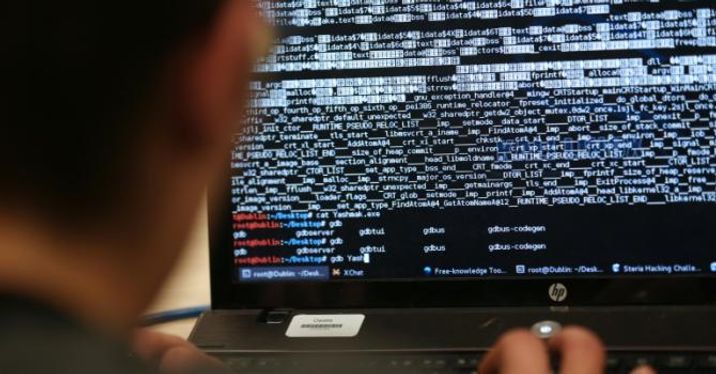 Cyber attaques
AFP
Experts at Globes Israel Business Conference offer advice on how to reduce online threats
As reports strongly suggest that Russia sought to tip last month's US presidential election in Donald Trump's favor by carrying out cyber attacks, the risk of cyber threats has once again be thrust to the forefront of international discourse.
The subject of cyber threats and the way businesses can build new models in order to prevent such attacks was hotly debated during a special panel at the annual Israel Business Conference (IBC) in Tel Aviv on Sunday hosted by Israeli business newspaper Globes.
Rob Knake, a Whitney Shepardson senior fellow at the Council on Foreign Relations, who spent four years working for the Obama administration as a cyber security expert, said that governments should intervene as little as possible when it comes to protecting big companies against cyber threats.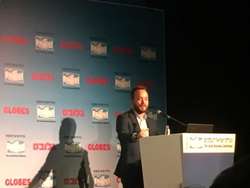 Knake said that the Obama administration was very keen on the model that promotes the private sector being responsible for protecting itself. He stressed that most people see this is a bad idea and the majority believe that governments should get involved when they can, giving the example of Stuxnet, a malicious computer worm believed to be a jointly built American-Israeli cyberweapon that was reportedly used to sabotage Iran's nuclear program. He said that while the virus hit Iranian targets, most of the activity was coming from the US itself and it would be dangerous to attack those working from within the United States.
Knake stressed that almost anything governments do that is too intrusive does not produce the desired results. According to him, in the US 40 percent of GDP is linked to the digital economy and any big intervention by the government to help the private sector would harm the economy a lot. "It's either the North Korea model or the Western model - there is no in between model," he said, encouraging companies to spend more on cyber security.
He said that one of the best ways to improve cybersecurity it to build trust, even though this is a very challenging task. Since former CIA employee Edward Snowden copied and leaked classified information from the National Security Agency (NSA) in 2013, it's hard to know if US companies "are not in bed with NSA," he said.
According to Knake, US policy is to not steal Israeli technology in order to give it to US companies to help them, and this is a policy the Israeli government should adopt in order to build trust. "Companies should work together and collaborate to protect each other," Knake said, encouraging Israeli companies to also join the global effort.
Michal Braverman-Blumenstyk, General Manager of Azure Cybersecurity at Microsoft, talked about how easy it is for anyone to intervene in elections in either their own country or abroad just by creating multiple Twitter accounts that spread false information. She warned that a bot (a software application that runs automated tasks) can be manipulated and within six hours can create anti-Semitic or anti-Islamic campaigns that are spread throughout the Internet. "Governments need to do everything they can to prevent the untruth," she warned.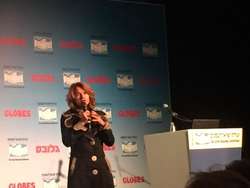 According to her, if a state is trying to influence the results of other state's elections they will manipulate the cyber criminals and hackers to work with them.
She talked about a recent incident during which the Syrian Electric Army broke into the irrigation system of a kibbutz in northern Israel and shut it down by taking advantage of a security hole in an older version of Windows, thus highlighting how easy it is for hackers to use accessible technology to launch attacks. "There is no one solution that is possible to fight cyber attacks," she said, while stressing the need for cooperation. "It's a war that can not be won alone. Like every war, it must be won building a strong coalition."
Meanwhile, during his address at the opening session of the business conference, Israeli President Reuven Rivlin discussed the importance of incorporating different sectors of Israeli society in the workforce, especially from Arab and ultra-Orthodox sectors.
"I think that in the State of Israel, there is another step that we can and must take," he said. "The Gini index that measures inequality in income distribution finds a very high degree of inequality in Israel in comparison with the rest of the world. This year, however, the gaps narrowed, mainly because of Haredi [ultra-Orthodox] men and Arab women joining the workforce."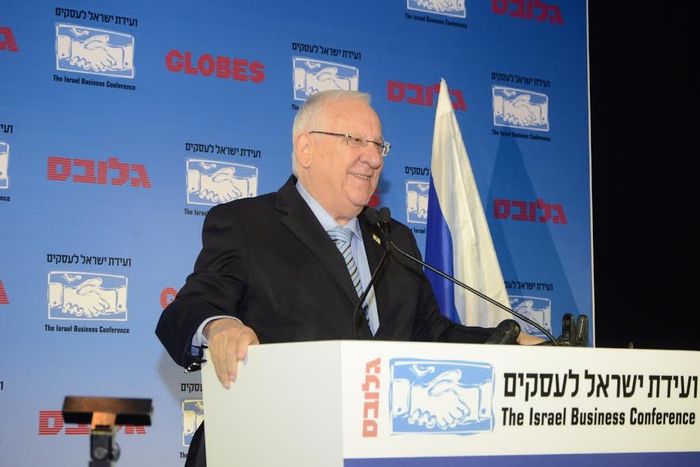 "The removal of obstacles to Haredi men and Arab women and the integration of the various sectors and tribes in Israeli industry and the Israeli economy is a first step that we must take, and that you, the leaders of the economy, are capable of taking, now."
The president talked about his efforts to initiate the Collective Impact venture in Israel's Arab society that has lead to increased integration. "I don't say that there are no challenges" he said. "Sometimes such integration creates pressures, and when tension between the different sectors of the population rises, the pressure in offices and in factories also rises. But, as I said, we have no choice. It is right and good for every commercial company to reach more and more sectors, not just as providers of services, but also as employers."