Netanyahu touts Israel's cyber edge at CyberTech conference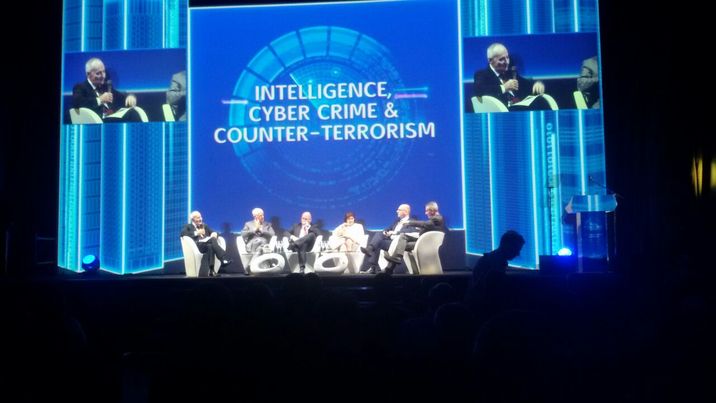 A pannel at the 4th International HLS & Cyber Conference in Tel Aviv
Shai Ben-ari
Netanyahu also took the opportunity to defend a tweet commending Trump's plan to build a Mexico border wall
Israeli Prime Minister Benjamin Netanyahu kicked off the 2017 CyberTech conference in Tel Aviv on Tuesday with a keynote speech touting Israel's leading role in high-tech and cyber security.
Key players in the cyber sector, as well as notable business executives, politicians, and diplomats from around the world gathered in Tel Aviv for the fourth installation of the largest tech conference outside the United States.
Kicking off a series of panels on industry developments, Netanyahu opened the conference by addressing the importance of cyber security and Israel's place as a world leader in the industry and one of the world's top security powers.
"We have met the goal I set of becoming one of the top five cyber security powers," Netanyahu said.
He urged the international community for more investment in the field of cyber security as it becomes a growing international concern and one of the main topics in the tech industry.
"Every system can be hacked," and "what you see today is going to get a lot worse if we don't band together," Netanyahu said, in reference to claims that Iran "attempts to hack many systems in the region."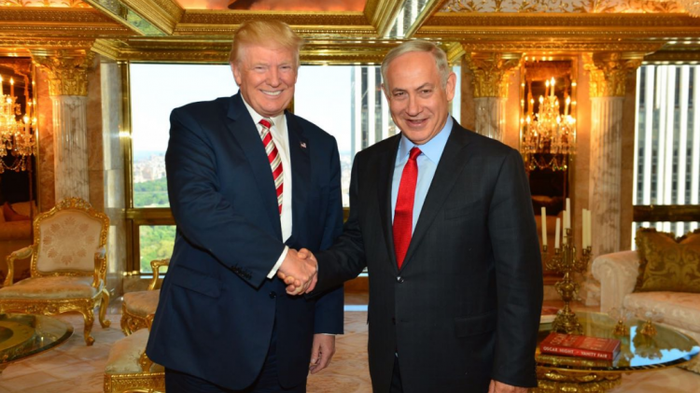 In his speech, Netanyahu divulged that he discussed the issue with former New York City Mayor Rudy Giuliani, who serves unofficially as US president Donald Trump's cyber security adviser during his recent visit to Israel, announcing that he plans to also raise the issue with President Trump himself during their upcoming meeting scheduled for February 15.
Netanyahu also took the opportunity to defend a tweet he wrote on Saturday commending Trump's plan to build a border wall with Mexico, restating that it was "misinterpreted."
The tweet drew an angry response from Mexico's government, who demanded an apology.
Instead he downplayed the resultant spat with Mexico, stating, ""I believe our ties are stronger than any passing disagreement or misunderstanding."
"I did point out the remarkable success of Israel's security fence. But I did not comment about US-Mexico relations," Netanyahu said about the tweet.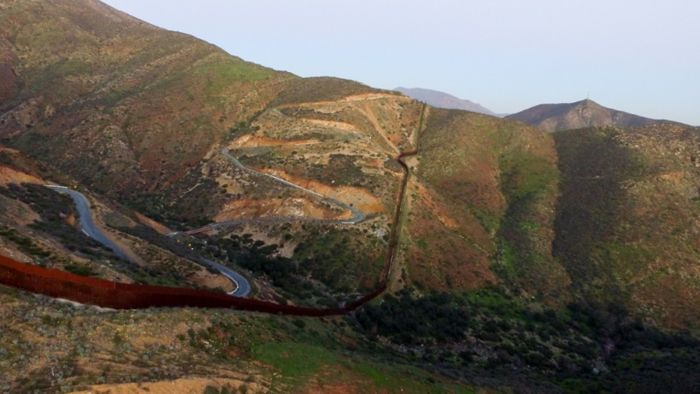 He reiterated a previous statement that ties between Israel and Mexico will remain "fruitful" and that his relationship with Mexican President Enrique Pena Nieto is "very friendly."
American issues also became a topic of discussion at the conference when Michigan Governor Rick Snyder took the podium and addressed cyber-tech development in the United States.
In remarks to i24NEWS, the governor said Israel can be a valuable source for providing technological solutions for the sort of water infrastructure problems facing Flint and other cities in Michigan.
In March of last year, a major water crisis hit the area when six million Americans' drinking water was tainted with high levels of lead.
Michigan is also home to the largest immigrant Muslim community in the United States.
Although Snyder refrained from criticizing Trump's order last week to halt US entry of immigration and refugees from seven predominantly Muslim countries, he asked overseas partners to look to the state of Michigan for opportunities and to recognize the state's proud success in social and ethnic diversity.