Ukraine says hit by record wave of cyberattacks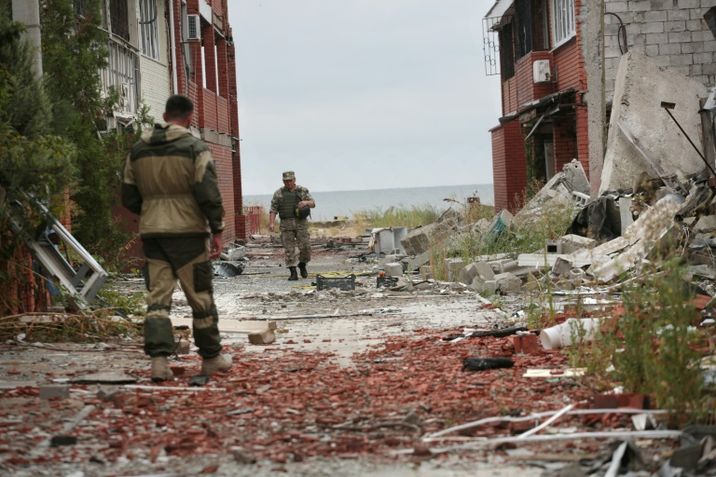 The war in Ukraine has now claimed nearly 10,000 lives
Aleksey Filipov (AFP/File)
Ukraine is one of Europe's poorest countries and was unprepared for the computer onslaught that came its way
Ukraine said Wednesday it was falling victim to a growing number of sophisticated cyberattacks of the type that saw a regional power grid paralyzed by computer codes the US said were developed in Russia.
Ukraine's Security Service (SBU) said 2016 saw a record number of state agencies and infrastructure sites penetrated by hazardous computer systems that could only be developed with the know-how of a government and its trained computer scientists.
"There are signs that these program codes were developed by specialists who were involved in developing the virus that belongs to the Black Energy family," Ukrainian media quoted SBU chief Oleksandr Tkachuk as saying.
"As you know, earlier in 2016, the Black Energy class of viruses infected regional power stations and other energy objects."
Parts of Ukraine's west first went temporarily dark in December 2015 as a war raged between government forces and Kremlin-backed insurgents in the separatist east that has claimed more than 10,000 lives.
The US government concluded that Black Energy was the code responsible for the attack. A detailed and prolonged investigation by Washington found that the computer strike came from Moscow but Kiev's arch-foe denied any involvement.
Russia has also brushed off charges of backing insurgents in Ukraine's east in a 33-month war that has also injured more than 23,000 people and driven about two million from their homes.
Relations between the two former Soviet neighbors are now frozen and Moscow's ties with the West are at a post-Cold War low.
Cash-strapped nation 
Western powers have warned that they must develop protective mechanisms against cyberattacks on critical infrastructure such as power grids and telephone systems in times of war.
But cash-strapped Ukraine is one of Europe's poorest countries and was unprepared for the computer onslaught that came its way in 2015 and 2016.
Tkachuk never blamed Russia directly for the failures of its various systems because it takes highly specialized analysts to determine the origin of an attack.
But he said there was concern over the facilities whose computers were frozen or had been penetrated because they included such vital agencies as the Finance Ministry and the Central Bank.
"A series of other government bodies were also affected," Tkachuk said.
He did not say whether any particularly sensitive information was stolen or how long the outages lasted. 
Ukraine is not currently known to be developing any protections from future attacks