Israeli defense giant Elbit clinches deals worth over $500m in Africa, Asia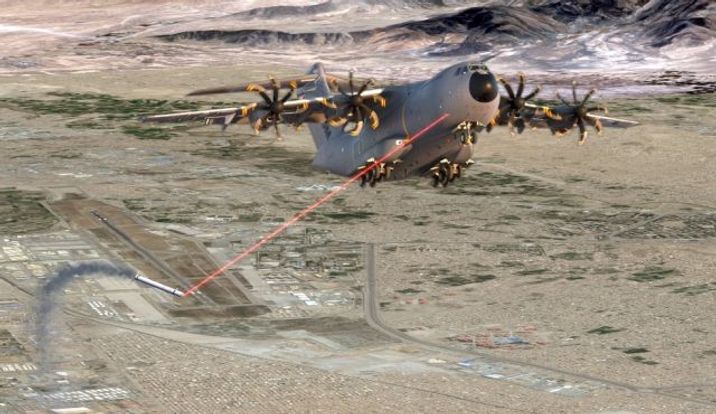 An illustration of an aircraft deploying Elbit System's anti-missile laser protection system
Elbit Systems
Israel is one of the world's most prolific manufacturers of weapons, military and intelligence equipment
Israeli defense and technology giant Elbit Systems announced on Wednesday that it had secured a contract worth approximately $300 million to supply command and control systems to a buyer in the Asia-Pacific region, just a day after being awarded its largest ever contract in Africa. 
Haifa-based Elbit is widely known for manufacturing Skylark drones, which are in use by military forces around the world, however the company also sells a range of hardware, communications systems and intelligence products. 
In a statement about the Asia-Pacific sale, Elbit's CEO and President Bezhalel (Butzi) Machlis said that "We are proud to be selected to provide a command and control solution, which is based on Elbit Systems' cutting-edge technologies and operational experience. We are considered as one of the world's leaders in the command and control field and we trust that other customers will follow this Asia-Pacific customer."  
The agreement came hot on the heels of a similarly hefty purchase from an unnamed country in Africa, which agreed to purchase a range of products including Directed Infra-red Counter Measure (DIRCM) systems that protect aircraft from shoulder fired missiles, radio systems, missile warning apparatus and other products. 
The company said they did not name the buyers at their request, however the identity of those countries that import defense equipment from Israel is a sensitive issue in the country. 
Human rights activists have criticized the Ministry of Defense for allowing exports to countries known to use weapons for use against their own civilian populations or to carry out atrocities. 
On Tuesday Haaretz newspaper reported that an effort was underway in the Supreme Court to halt Israeli arms exports to Myanmar, which has been accused of by the United Nations of "textbook" ethnic cleansing against the Rohingya minority in Rakhine state. 
Israel is one of the world's most prolific manufacturers of weapons, military and intelligence equipment.