Russian-bought ads on Google platforms aimed to sway 2016 US election: report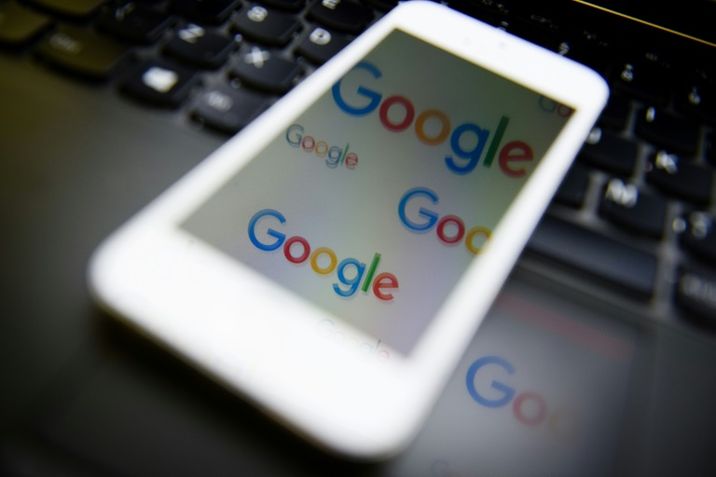 European action has become increasingly aggressive against US technology giants Amazon, Facebook and Apple as well as Google
LEON NEAL (AFP/File)
Google discovery not linked to same Russian 'troll farm' uncovered by Facebook, suggesting a wide campaign
Internet giant Google has found evidence that tens of thousands of dollars worth of Russian-sponsored advertisements spread over a number of its platforms aimed to influence the outcome of the 2016 presidential election in the United States, the Washington Post reported Monday.
The report, which cited sources familiar with the company's investigation into the matter, said that the ads were purchased by Russian agents and aimed to spread disinformation across a number of Google platforms including YouTube, Gmail, and Google Search, among others.
According to the report, Google's discovery did not appear to be related to the same Russian-linked ad buyers who used Facebook's services to purchase similar advertisements, suggesting that a Russian effort to sway US opinion around the election may have been a much broader campaign than originally thought.
Last month, Facebook said some 470 Russia-linked fake accounts spent a total of about $100,000 between June 2015 and May 2017 on ads that touted fake or misleading views and played on divisive social and political themes like race, gay rights, and immigration.
The ads were linked to a Russian entity known as the Internet Research Agency, a secretive outlet in Saint-Petersburg which has been christened the "troll farm" by Russian media because its employees blogged and left comments under fake online identities.
Google at the time had previously downplayed concerns of Russian exploitation of its platforms, telling the Washington Post last month that it is "always monitoring for abuse or violations of our policies and we've seen no evidence this type of ad campaign was run on our platforms.
The company nonetheless launched an investigation into the matter as Congress sought to probe the extent to which online social networks were manipulated by Russian interests to covertly influence the US election.
Google's investigation is focused on a set of ads worth under $100,000, the report said, and the company was working to determine whether they came from fake or legitimate Russian accounts.
The investigations surrounding Silicon Valley giants is the latest development in a string of probes into possible Russian meddling in the election and whether it could have swung the vote in US President Donald Trump's favor.
US intelligence agencies say Putin himself directed the intervention and Senate and Justice Department investigators have been chasing links between the Trump campaign and Moscow for evidence of collusion.
Moscow has denied all allegations of meddling in the vote.
(Staff with agencies)
You need to be logged in in order to post comments. Sign up or log in
Who cares! We've been doing it to each other since long BEFORE WWII! It's called POLITICS!
FB & Google victims of their greed defeated Hillary!
Any leftist remembers BHO trying to get RID of Bibi? I DO.