Israeli scientists simulate life on Mars in Negev desert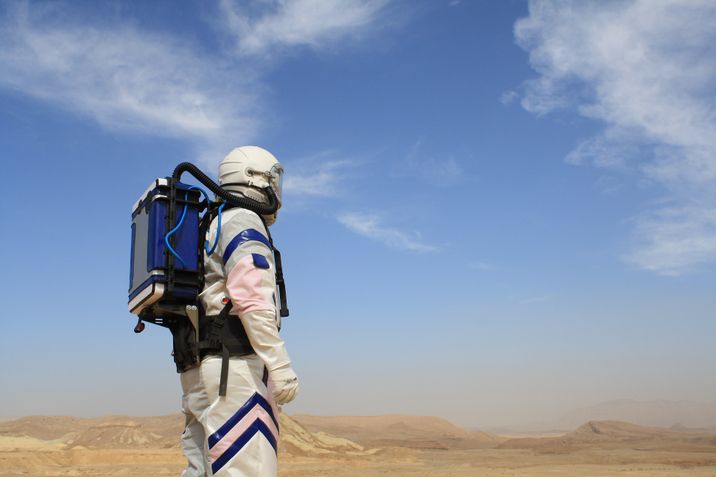 D-MARS
Courtesy
Israel's D-MARS mission is one of several analog 'expeditions' to Mars being held around the world
A team of six Israeli scientists completed a four-day experiment in the Negev desert in which they simulated a Mars habitation mission by recreating living conditions on the Red Planet.
Israel's Science and Technology Ministry said that the researchers investigated satellite communications, the psychological effects of isolation, radiation measurements, and testing for signs of life in soil samples -- all tasks which would be relevant to a future manned mission to Mars.
The four-day simulation was held in an isolated region of Israel's southern Negev Desert, near the town of Mitzpe Ramon, where the reddish-orange geological formations, aridity, and desolation closely resemble the environment on Mars.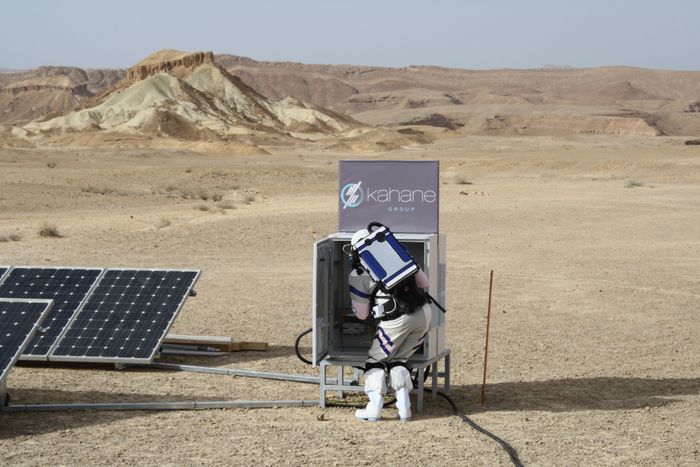 During the simulation the so-called "Ramonauts" ate food from capsules, slept in confined living quarters, and only left their living pods in full space gear.
The Israeli mission is one of several analog "expeditions" to Mars being held around the world, and the first of several planned missions to be held at the D-MARS (Desert Mars Analog Ramon Station).
The D-MARS project, jointly funded by the Israeli Space Agency and the Israeli Ministry of Science, Technology and Space, is meant to contribute research to help plan for a future manned mission to the Red Planet as well as to bolster public interest Israel's incipient space program.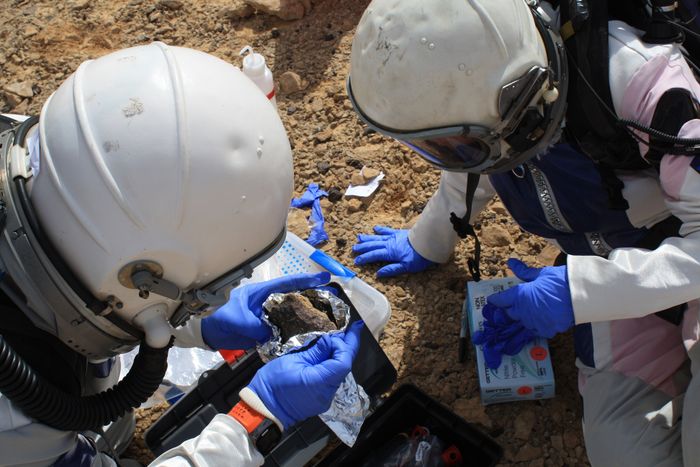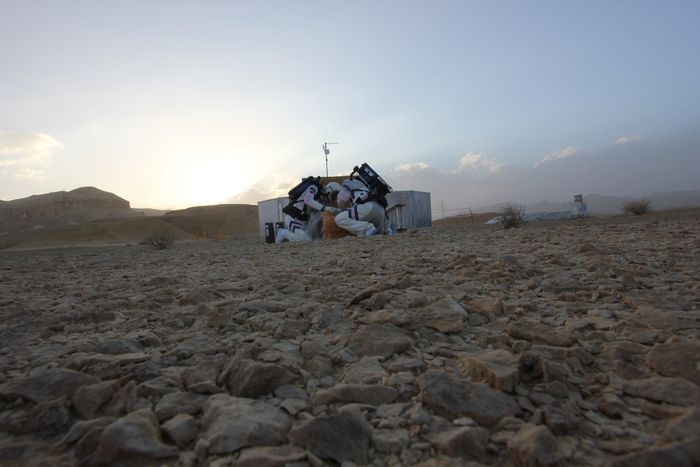 "D-Mars is half about the research, and the other half is about the outreach. A major part of this project is getting public interest and getting students interested in space," participant Guy Ron, a nuclear physics professor from the Hebrew University in Jerusalem, told the Reuters news agency.
Mars, the mysterious Red Planet which orbits some 140 million miles (225 million kilometers) from Earth, has long captured the imagination and the ambitions of the world's space explorers.
Earlier this month, SpaceX's Falcon Heavy rocket blasted off on a highly anticipated maiden test flight carrying CEO Elon Musk's cherry red Tesla roadster to an orbit in the vicinity of Mars.
The launch has been hailed by industry experts as a game-changer because of its potential to propel the California-based company to the very forefront of the modern day space race.
Space policy experts agree that any attempt to send people to Mars would require immense technical prowess and a massive wallet.