Fossil of a four-legged snake found in Brazil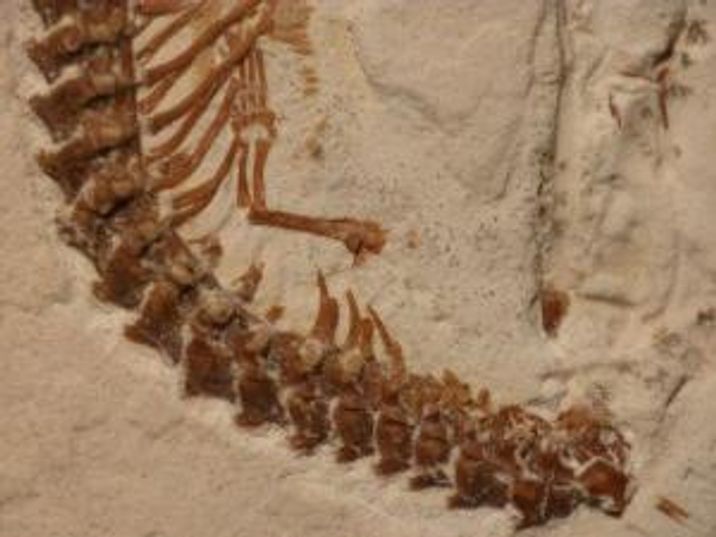 Snake
AFP
Ancestor of modern day snakes is the first of its kind and was found in Brazil's Crato Formation
A fossil of a four-legged snake uncovered in Brazil has shed new light on the origins of snakes as land burrowers, not sea creatures, a study said on Thursday.

This ancestor of modern day snakes is the first of its kind and was found in Brazil's Crato Formation.

"The newly discovered species Tetrapodophis amplectus, which lived during the Early Cretaceous 146 to 100 million years ago, maintains many classic snake features, such as a short snout, long braincase, elongated body, scales, fanged teeth and a flexible jaw to swallow large prey," said the study, led by British and German scientists.

These ancient reptiles had the same flexibility as modern snakes so they could constrict their prey, but they had limbs each with five well-defined digits.

"The main, glaring difference is Tetrapodophis's four limbs, which do not appear to have been used for locomotion. Rather, the shorter exterior digits and lengthened second digit suggest that the limbs were used for grasping, the authors say, either to seize prey or to clasp during mating."

Its lack of a long, flattened tail also distinguished it from aquatic animals, "further suggesting that snakes did not evolve from marine ancestors," according to the findings in the journal Science.

"This intriguing fossil hints at how snakes eventually slithered their way into the modern world."
(AFP)