New Israeli app uses phone's camera to measure and combat stress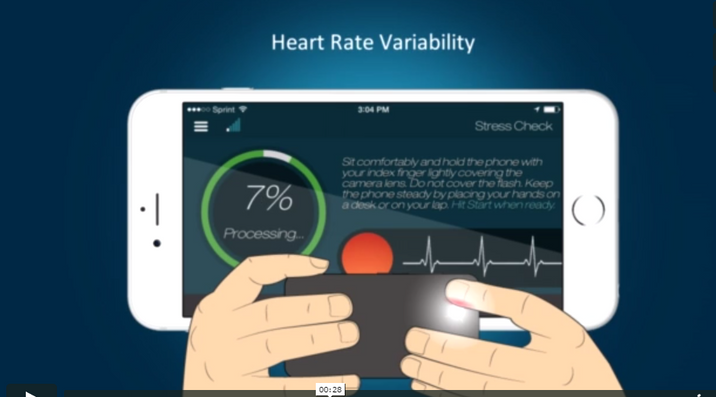 Screenshot of Serenita app
Eco-fusion website
Award-winning technology stores bio-medical data and tracks stress levels over extended time period
Smartphones, rather than a source of stress, will now be able to help their users relax thanks to a new app developed by an Israeli-based company, the Israeli news site Ynet News first reported on Sunday. Serenita, a new app developed by the Eco-Fusion company uses the phone's camera to measure stress levels and provides personalized breathing exercises to relax the user.
Serenita works by turning the phone's camera into a biomedical sensor. After activating the sensor, the user places their finger over the lens and the sensor measures vital signs such as heart rate variability, blood flow and breathing pattern. The app then processes that biological data and determines the user's stress rate and ability to concentrate.
After the stress diagnosis, the app guides the user through a five-minute breathing exercise tailored specifically for him/her.
All of the biological data recorded by the app is stored and organized in a way that makes it easy for the user to track their stress levels over time.
"Stress is everywhere, and we provide a convenient tool for dealing with it," says Dr. Oren Fuerst, Eco-Fusion's founder and chairman, according to Ynet. "The company was born in a bid to create 'digital medications.' In other words, apps which change people's day-to-day routines."
"When we examined apps in different health fields," explained Dr. Fuerst, "we saw that the stress issue is hardly treated, although it affects the body directly and indirectly, especially with diseases like diabetes and hypertension."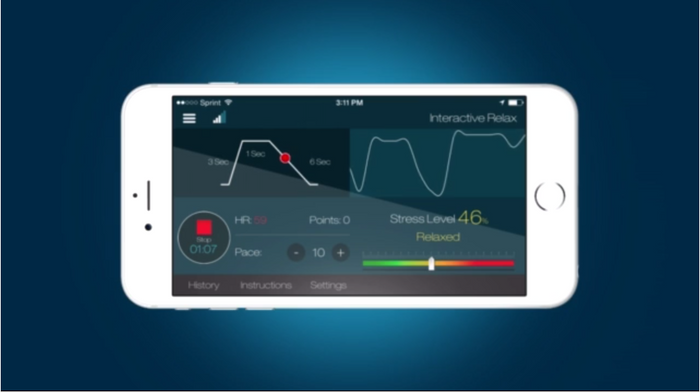 The idea behind the app is the sleek integration of yoga and meditation into people's daily lives. "Relaxing elements like yoga and meditation have been found to be effective in lowering stress over time, but they are hard to integrate into a busy schedule," Dr. Fuerst told Ynet. "Tests we conducted among the app's users revealed that 80% reported reduced stress levels throughout the day, after using the app for only several days."
According to Dr. Fuerst, the app has a particular advantage for diabetics. "We also conducted a clinical trial among diabetes patients, which showed an 18% improvement in their sugar levels within eight weeks. This can be explained by the fact that lowering the stress also affects eating habits. It's easier to make a lifestyle change."
The Eco-Fusion chairman also stressed that the app is perfectly safe for children, but for maximum effectiveness the profile setting should be appropriately changed.
Read more: Israeli app allows live streaming on Twitter