Israeli citizen killed in Ukraine, with another held captive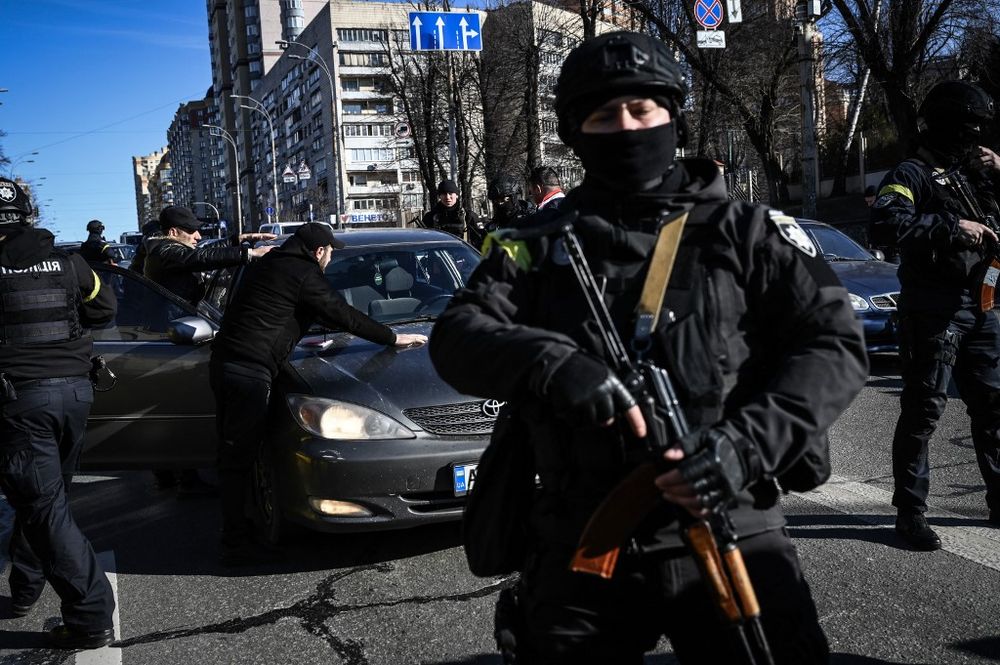 The victim was identified as 37-year-old Roman Brodsky, who was shot dead by Ukrainian gunfire
An Israeli citizen was killed by Ukrainian gunfire while attempting to leave the country, Israel's Foreign Ministry announced on Sunday.
Michael Brodsky, Israel's ambassador to Ukraine, confirmed the citizen's death to the Kol Chai radio station.
The victim was identified as 41-year-old Roman Brodsky, who was shot dead by gunfire while in his vehicle.
His death was also verified by Israel's ZAKA International Rescue Unit, an emergency response team composed of volunteers.
Brodsky was killed when he attempted to depart for Ukraine's border, ZAKA explained.
Ukrainian troops mistook the Israeli, along with another citizen in the car, for Chechen soldiers, according to Israel's Channel 12.
The soldiers stopped the car at a checkpoint, where an argument between the parties followed, according to Channel 11.
Israel's Foreign Ministry additionally confirmed the civilian's death and added that the man's parents - who live in Israel - received the difficult news.
Reports also emerged of an additional Israeli citizen being held hostage aboard a Ukrainian ship, and the news was later confirmed by Israel's Foreign Ministry.
The second citizen was identified as Yuri Shvidky, a 51-year-old Ukrainian-Israeli who was taken prisoner after Russia's Navy captured the vessel carrying the man in the Black Sea, according to The Jerusalem Post.
Israel's Prime Minister Naftali Bennett said Monday:
"I sadly received the sad news of the death of Roman Brodsky, an Israeli citizen, in Ukraine.
On behalf of all the citizens of Israel, I would like to send my condolences to the wife, children, and family of the late Roman, in Israel and in Ukraine.
We continue to do everything we can to help Israelis return home."
This article received 1 comments