Ukraine's Zelensky visits liberated Kherson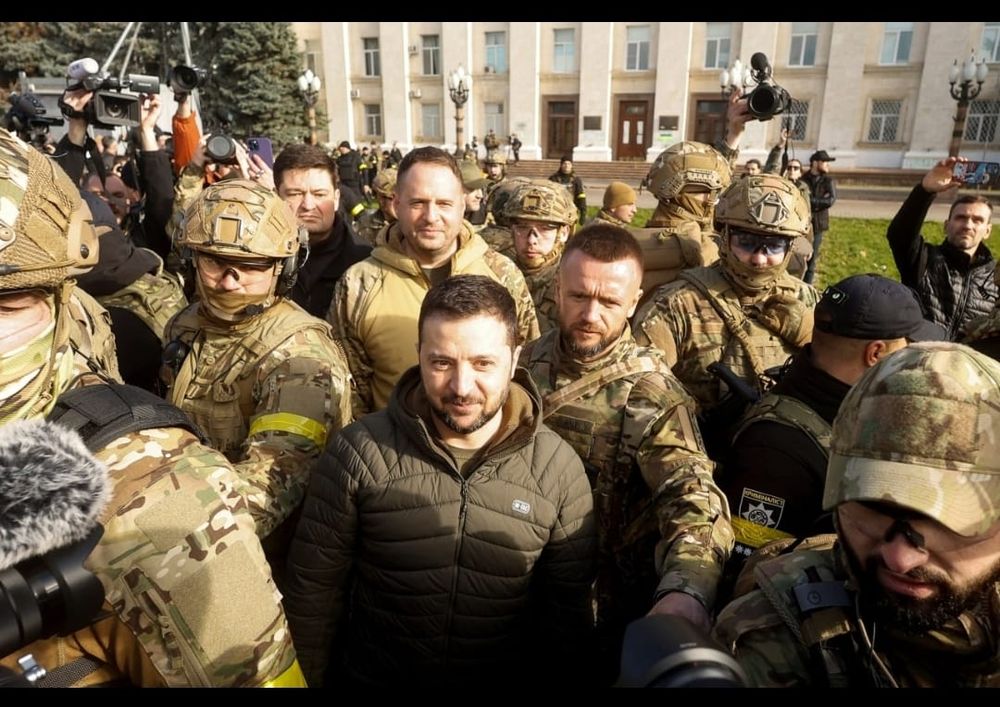 'The Russian army left behind the same savagery it did in other regions of the country it entered'
Ukraine's President Volodymyr Zelensky on Monday visited the liberated city of Kherson, soon after the withdrawal of Russian troops that had occupied the area for nearly eight months.
The president rarely leaves the capital of Kyiv due to security concerns.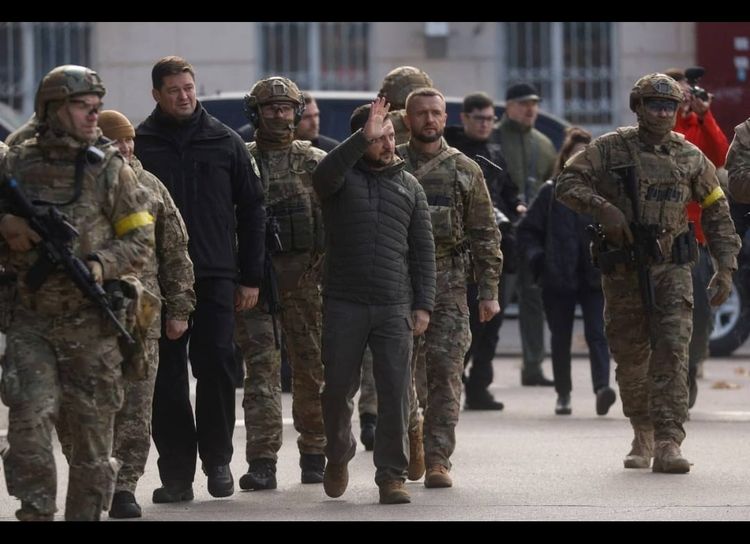 Earlier on Sunday night Zelensky accused the Russian army of committing more than 400 war crimes in the southern region, part of which was reclaimed by Ukraine last week. According to Zelensky, Russian soldiers tortured and killed civilians in the retaken territories.
"Investigators have already documented more than 400 Russian war crimes. Bodies of dead civilians and servicemen have been found," the president said in his nightly video address.
"The Russian army left behind the same savagery it did in other regions of the country it entered," he added, referring to mass graves which have been found in several Ukrainian towns and villages that were controlled by the Russian army.
Ukrainian forces entered the center of Kherson on Friday after Russia withdrew over 30,000 troops from the only regional capital it had been occupying for nearly eight months. Residents of the liberated areas greeted Ukrainian soldiers with flowers.
However, amid the celebrations fear of the humanitarian disaster is rising as the Russian army destroyed most of Kherson's power infrastructure and bridges before the retreat. Zelensky also accused Russians of laying mines and going on a looting spree - even stealing animals from a zoo - before their withdrawal.
This article received 1 comments