Ukraine strips foreign journalists of accreditation over Kherson reports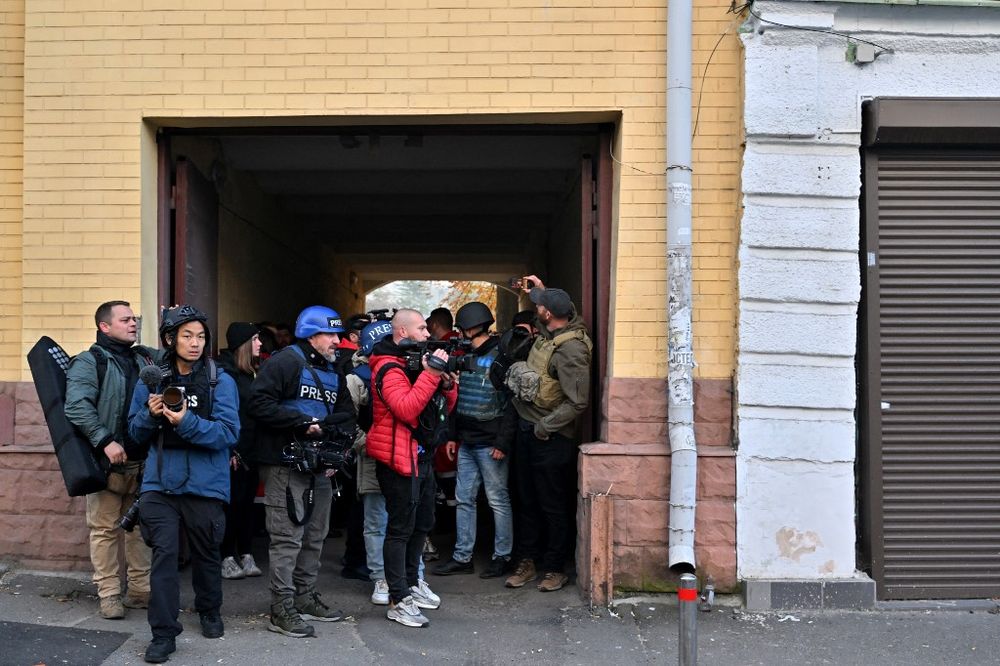 At least 6 journalists reportedly lost their accreditations, including those working for CNN and Sky News
Several foreign journalists were stripped of their accreditations over "violating the rules of work in the combat areas" after reports from the recently liberated southern city of Kherson, Ukraine's General Staff of the Armed Forces said on Sunday.
According to an official statement, the unnamed journalists filmed in Kherson - recaptured by the Ukrainian army after the withdrawal of nearly 30,000 Russian troops - without receiving the necessary approval from the military.
"Recently, some media representatives, ignoring the existing prohibitions and warnings, without the consent of the relevant commanders and public affairs services of military units, carried out professional activities in the city of Kherson even before the completion of stabilization measures," the statement said.
"Therefore, the work permits of the media representatives, who violated the rules of work in the combat areas, had been canceled and their cards are recognized as not valid anymore," it added.
The statement didn't list the journalists in question but local media learned that at least six reporters lost their accreditations, including those working for CNN and Sky News.
Earlier on Saturday, Ukrainian authorities said they were working to de-mine Kherson and restore power across the region as Russian forces destroyed critical civilian infrastructure before the retreat.
Ukraine's President Volodymyr Zelensky on Monday also accused the Russian army of committing more than 400 war crimes in Kherson, claiming that Ukrainian investigators documented cases of civilians being tortured and killed by the Russian troops.
This article received 0 comments