Poland vows to give Ukraine tanks regardless of Germany's consent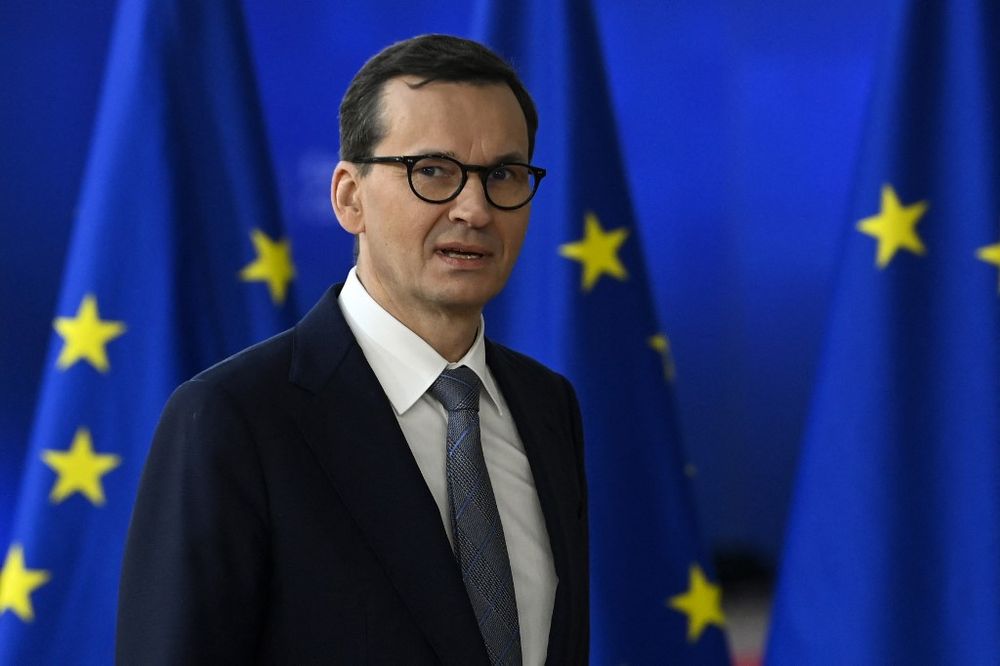 'Ukraine and Europe will win this war - with or without Germany'
Poland's Prime Minister Mateusz Morawiecki said on Sunday that if Berlin doesn't give its consent to the deployment of German-made Leopard 2 tanks to Ukraine, Warsaw will build a "smaller coalition" of countries that would be ready to do so.
Morawiecki called Germany's hesitation to give Ukraine its modern tanks at a recent meeting of Western defense officials at Ramstein Air Base "unacceptable." Kyiv says it needs the tanks to launch a new offensive and free its territories occupied by the Russian army.
The Polish prime minister promised that Warsaw would not "look on passively" on Ukraine's suffering.
"Almost a year has passed since the outbreak of war. Evidence of the Russian army's war crimes can be seen on television and YouTube. What more does Germany need to open its eyes and start to act in line with the potential of the German state?" said the prime minister.
He accused Berlin of halting efforts by Poland and the United States that had built a coalition of countries willing to supply heavier arms to Ukraine. According to Morawiecki, Germany's failed policy of building closer ties with Moscow is what's stopping Berlin from taking decisive action.
"They hoped they would tame the Russian bear with generous contracts," he claimed.
"Ukraine and Europe will win this war - with or without Germany," he stressed.
Germany, which has recently appointed a new defense minister, is reluctant to allow Poland and other EU countries to supply Ukraine with its tanks unless the U.S. agrees to send their M1 Abrams first. Ukraine's President Volodymyr Zelensky on Saturday said there was "no alternative" but for the West to give Ukraine heavy tanks, stressing that "global indecision" was killing Ukrainians.
American lawmakers on Sunday urged the U.S. government to export Abrams to Ukraine, saying that even giving "just one tank" to Kyiv would be enough to motivate European allies to do the same. There are currently over 2,000 Leopards in Europe, with Kyiv saying that 300 of them could change the situation on the battlefield.
This article received 1 comments