Ukraine fires top officials in biggest shakeup since start of war with Russia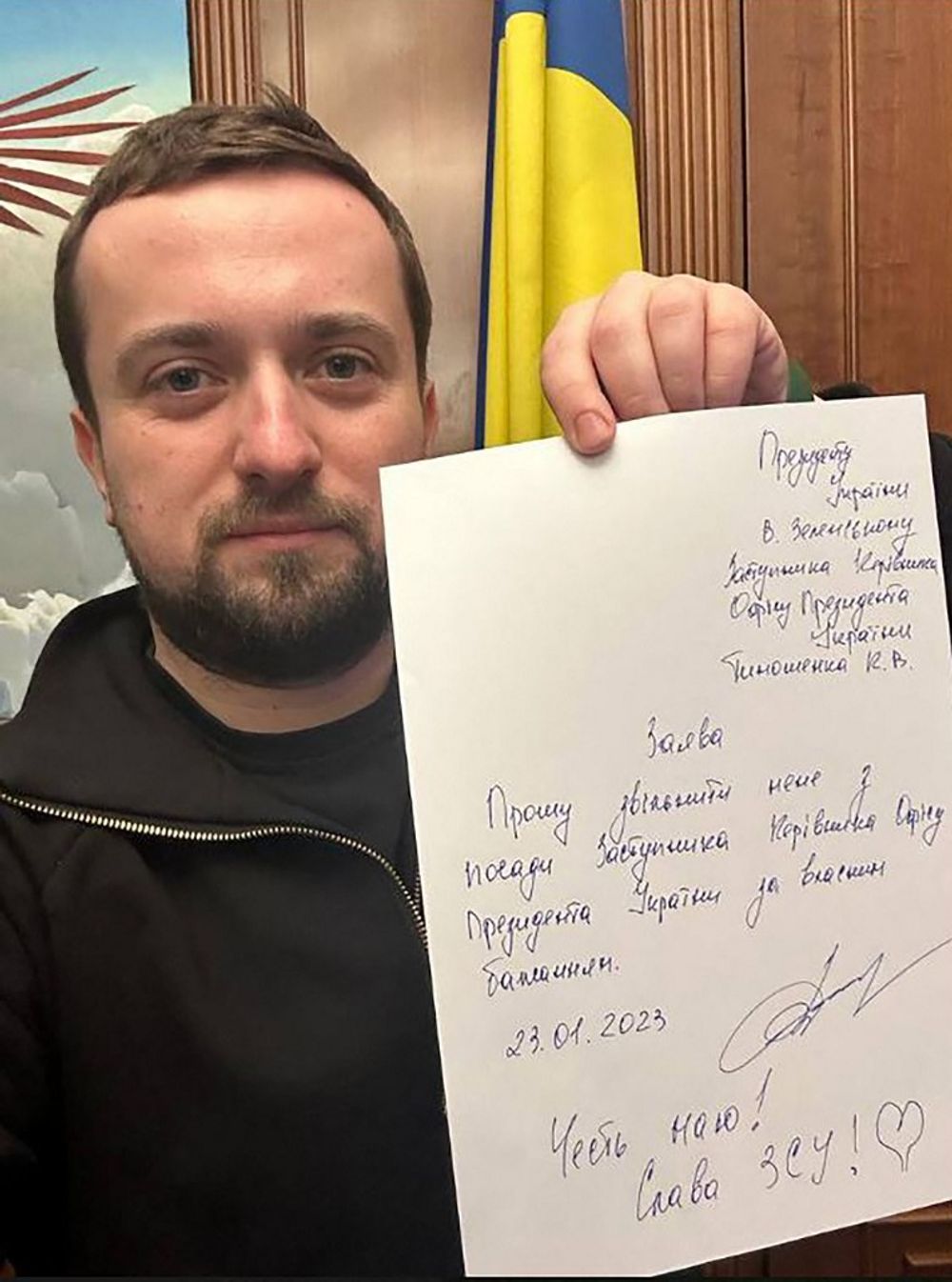 The list of the dismissed politicians includes five regional governors and four deputy ministers
Ukraine on Tuesday announced the resignation of nearly a dozen senior officials amid corruption allegations.
The list of the dismissed politicians included five regional governors and four deputy ministers. The deputy head of the presidential administration Kyrylo Tymoshenko and deputy prosecutor general Oleksiy Symonenko were also among those who resigned.
Separately, the country's Defense Ministry announced the resignation of deputy minister Vyacheslav Shapovalov, who was in charge of the army's logistical support. With some Ukrainian analysts saying the clear-out was planned in advance, it was presented as a direct response to rising public criticism.
Last week, Oleksiy Arestovych, former adviser to Ukrainian President Volodymyr Zelensky, also resigned in response to the backlash over his statement that Ukraine's air defense shot down a Russian missile in Dnipro, which resulted in a deadly strike of a residential building.
"The president sees and hears society. And he directly responds to a key public demand – justice for all," Mykhailo Podolyak, senior adviser to Zelensky, wrote on Twitter.
The move came days after the arrest of a deputy minister on suspicion of graft. Although Ukraine's battle against corruption is a long-running one, it was significant that Kyiv's decisions were announced amid the debates over the deployment of German-made Leopard tanks. Poland and the Baltic states, which have been Ukraine's most vocal allies in Europe since the beginning of the Russian invasion, were mounting pressure on Berlin urging it to give consent to the delivery of the tanks. Germany later on Tuesday gave their green light and reportedly announced they would also send their own Leopard battle tanks to the war-torn country.
But to prove that the much-needed military and financial aid is not being taken advantage of by corrupt officials, Zelensky needed to show his Western allies he was ready to make hard decisions. It was also seen as an important step in demonstrating that Ukraine was ready to join the European Union.
This article received 1 comments