Russia tightens noose on Ukraine's 'extremely tense' Bakhmut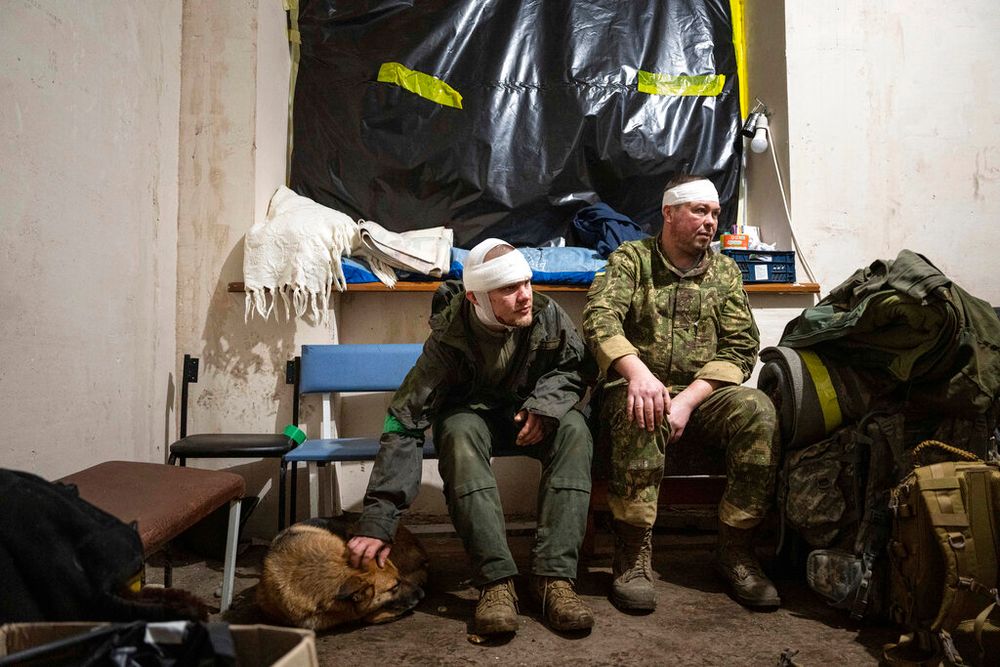 Capturing Bakhmut – the scene of some of the war's bloodiest battles – would be Russia's first major prize in more than six months
Ukraine said on Tuesday its troops were under pressure in the nearly-destroyed frontline city of Bakhmut, as Russian forces pressed forward with their weeks-long drive to capture the former industrial hub.
Capturing Bakhmut – the scene of some of the war's bloodiest battles – would be Russia's first major prize in more than six months and open the way for taking the last remaining urban centers in the Donetsk region. The city has become a mostly political objective, since the longest battle in Russia's year-long invasion has already reduced it to rubble.
Russian President Vladimir Putin told his FSB security service on Tuesday to bolster security in the four regions that Moscow claims to have annexed in its "special military operation" in Ukraine. He gave the order after a Russian regional governor said a drone crashed near a natural gas distribution station earlier in the day in an apparent failed attack southeast of Moscow.
Meanwhile, NATO chief Jens Stoltenberg said the priority for Ukraine was to fight off Russia's invasion with allies' backing, and that in the "long-term" the nation would join the defense alliance.
AFP aerial footage showed almost all of Bakhmut's buildings in ruins and smoke rising over the city once known for its sparkling wine production and salt mines. The governor of the eastern Donetsk region Pavlo Kyrylenko said in mid-February that out of the 70,000 people who lived in the city before the war, less than 5,000 civilians, including 140 children, remained.
"The situation around Bakhmut is extremely tense," the commander of Ukraine's ground forces Oleksandr Syrskyi said on social media.
"Despite taking significant losses, the enemy has dispatched its best-trained Wagner assault units to try to break through the defenses of our troops and surround the city," he added, referring to the Russian paramilitary group.
This article received 1 comments