Ukraine says forces holding on in 'hellish' Bakhmut battle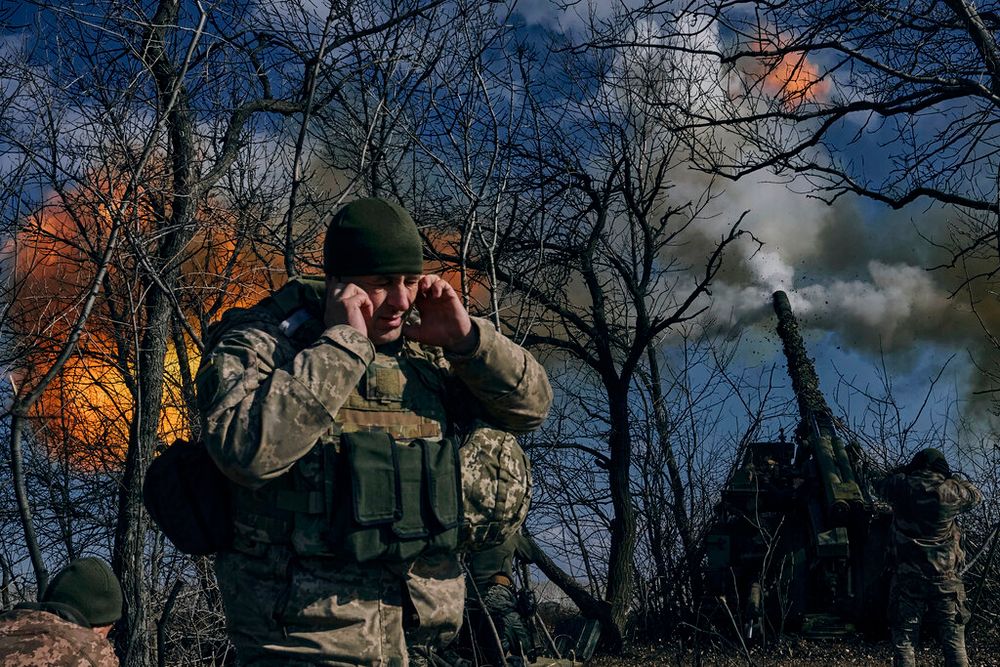 Bakhmut doesn't have any major strategic value, and analysts say its possible fall would unlikely bring a turning point to the conflict
Kyiv said Monday that its troops were determined to hold out in a "hellish" fight for Bakhmut, even as Russian forces continued to encroach on the devastated eastern Ukrainian city that they have sought to capture for six months.
Ukrainian President Volodymyr Zelensky's office said he chaired a meeting with military officials during which the country's top brass advocated strengthening positions there. Meanwhile, intense Russian shelling targeted the Donetsk region city and nearby villages as Moscow deployed more resources there in an apparent bid to finish off Bakhmut's resistance, according to local officials.
At the culmination of a winter offensive that has brought the bloodiest fighting of the war, Russia is trying to encircle Bakhmut to secure its first major gain in over half a year.
Volodymyr Nazarenko, a Ukrainian commander in Bakhmut, said there had been no order to retreat and that "the defense is holding," although through grim conditions.
"The situation in Bakhmut and around it is utter hell, as it is on the entire eastern front," he said in a video posted on Telegram.
Bakhmut doesn't have any major strategic value, and analysts say its possible fall would unlikely bring a turning point to the conflict. Moscow has said capturing the city would be a step toward its major objective of seizing the full territory of the surrounding Donbas region, while Kyiv says Russian losses in trying to seize a city reduced to rubble could determine the future course of the war.
This article received 0 comments