Israeli-born rabbi of Ukraine's Kherson returns to liberated city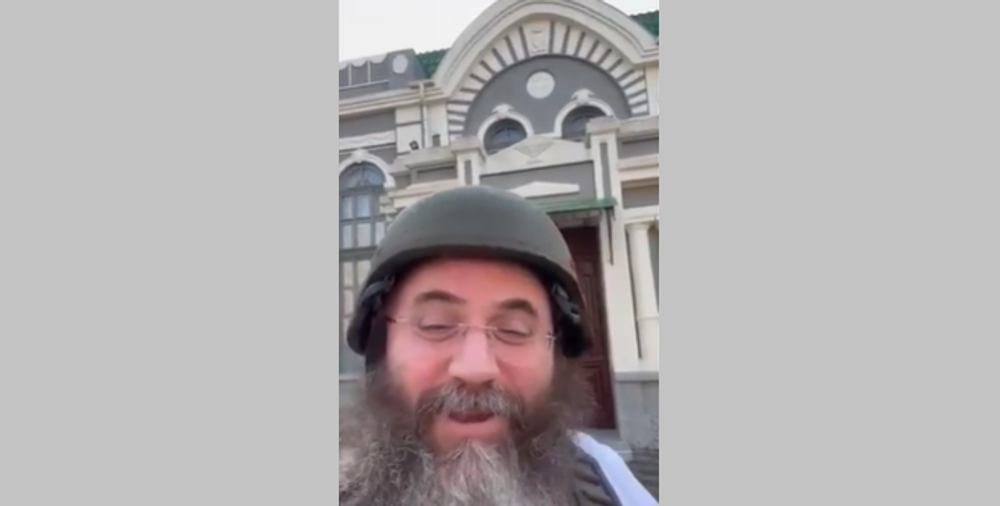 Wolff, who served in Ukraine for nearly 30 years, was among those who decided to stay in the occupied city when the Russian army captured it
Israeli-born Rabbi Yosef Itzhak Wolff on Tuesday posted a video of his return to Ukraine's southern city of Kherson months after it was liberated from the Russian occupation.
In the video the rabbi stands in front of the Kherson synagogue in a helmet and body armour and praises the quietness which is an unusual occasion for the city that is still being heavily shelled by the Russian forces.
"I've arrived. Here we are next to the synagogue. Wow! I'm so excited! Thank God, we are safe and sound and it's also such a quiet day," Wolff said laughing with joy.
The rabbi's return is especially significant given that in December he told The New York Times that he was accused of treason by Ukrainian authorities and was forced to flee to Germany. Wolff, who served in Ukraine for nearly 30 years, was among those who decided to stay in the occupied city when the Russian army captured it last March.
Even as Russian tanks rolled through Kherson, Wolff continued to supply food and medicine to members of the local Jewish community and even organized a Purim celebration. The Chabad movement, to which the rabbi belongs, called Wolff a "true hero of the Jewish people and for people of good conscience everywhere."
However, after the Ukrainian army retook the city last November, he was reportedly accused of collaborating with the occupiers for letting Russian soldiers of Jewish descent pray in the synagogue. It is yet unclear whether the charges against Wolff were dropped which allowed him to return to Kherson.
This article received 0 comments