Russia launches massive strikes across Ukraine, at least 5 killed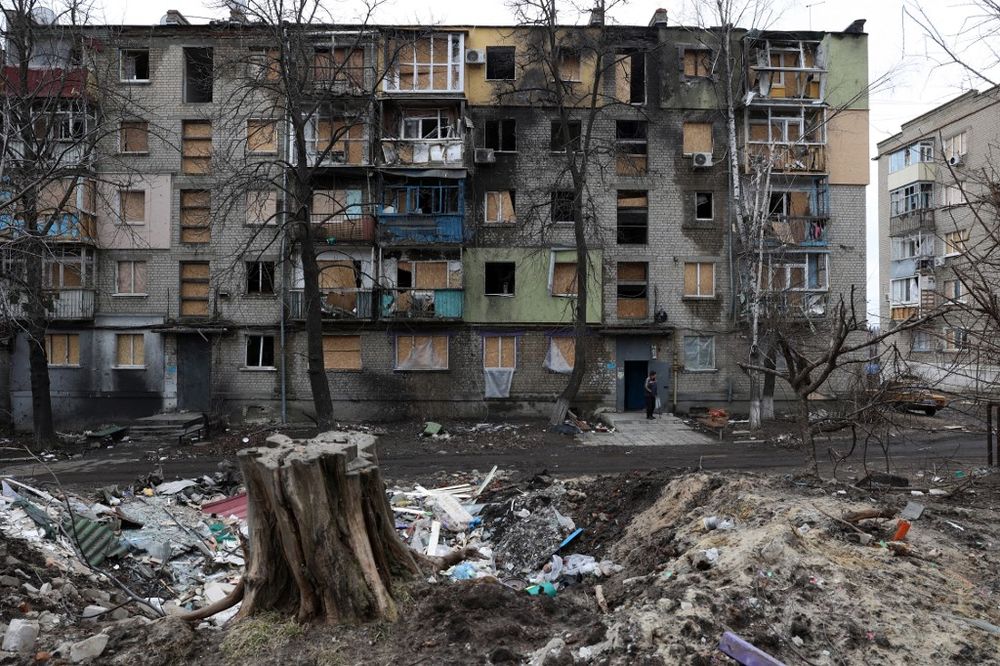 Kyiv mayor Vitali Klitschko said 15 percent of households were left without power and 40 percent without heating
At least six people were killed in massive Russian strikes across Ukraine overnight, with Kyiv saying 81 missiles were fired at 10 out of 27 regions of the country.
Ukraine said its air defense shot down nearly three dozen missiles fired by Russia.
"Last night, the enemy launched a massive missile attack on the critical infrastructure of Ukraine. It launched 81 missiles from different bases. Ukraine destroyed 34 cruise missiles," the Ukraine army's commander in chief Valery Zaluzhny said in a statement on social media.
Ukraine's President Volodymyr Zelensky slammed Russia's "miserable tactics" saying that Moscow "can only terrorize civilians." The governor of Ukraine's western Lviv region said Thursday four people were killed in his region.
"At this moment, it is known about four dead. These are four adults. Two men and two women," Maksym Kozytsky wrote on Telegram, adding that a missile hit their home.
1 person was also reportedly killed in the Dnipro region, according to local media.
Ukrainian officials said Russian strikes targeted energy infrastructure across Ukraine, causing massive power outages including at Europe's largest nuclear power plant, Zaporizhzhia, which is currently controlled by Russian forces. The facility is now operating on diesel generators which have an autonomy of 10 days.
"The countdown has begun. If it is impossible to renew the external power supply of the station during this time, an accident with radiation consequences for the whole world may occur," Energoatom said.
Kyiv mayor Vitali Klitschko said 15 percent of households were left without power and 40 percent without heating after explosions hit two areas of the Ukrainian capital.
"Two people were injured," he said.
Strikes were also reported on energy plants in several other parts of Ukraine, including the northeastern Kharkiv and the southwestern Odesa region. Oleg Synegubov, governor of the Kharkiv region which is bordering Russia, said 15 strikes "targeted critical infrastructure facilities." Mayor of the regional capital Igor Terekhov said there were "problems" with electricity in some parts of Kharkiv.
According to governor of the Odesa region Maksym Marchenk, "missiles hit the energy infrastructure of the region as well as damaged residential buildings" following a "massive missile strike."
"Fortunately, there were no casualties," he noted.
This article received 1 comments