Ukraine decries 'terrorist attacks' amid Russian shelling, advancements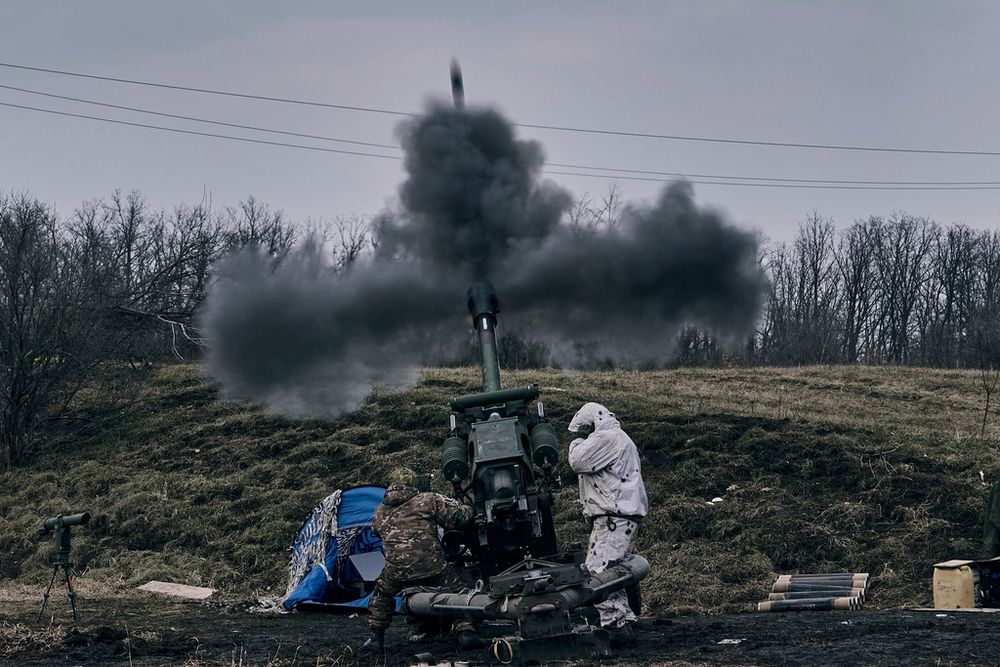 'The evil state uses a variety of weapons to destroy life and leave nothing behind. Ruins, debris, shell holes in the ground are a self-portrait of Russia'
Ukraine denounced "brutal terrorist attacks" after Russian shelling killed three civilians in the southern Ukrainian city of Kherson on Saturday, as Russia's mercenary Wagner Group said it was nearing the center of Bakhmut to the east.
Kyiv recaptured Kherson in November after nearly eight months of occupation by Russian forces, who seized it soon after the start of their invasion. The area is now under almost constant bombardment.
"I would like to support all our cities and communities that are subjected to brutal terrorist attacks," said Ukrainian President Volodymyr Zelensky in a video address, noting that Saturday's victims were killed while buying groceries.
"The evil state uses a variety of weapons… to destroy life and leave nothing human behind," he continued. "Ruins, debris, shell holes in the ground are a self-portrait of Russia."
Meanwhile, in Bakhmut – the scene of the longest and bloodiest battle of Russia's invasion – Wagner's chief Yevgeny Prigozhin said his fighters were close to seizing Bakhmut. British intelligence said in an update the frontline in the fight for Bakhmut had shifted, but any further Russian advance in the devastated town could be "highly challenging."
Standing on the rooftop of a high-rise building in what is said to be Bakhmut, Prigozhin was seen in a video pointing towards a building in the distance. "This is the building of the town administration, this is the center of the town. It is [less than a mile] away," he said.
Wagner has been spearheading offensives against cities in eastern Ukraine, including Bakhmut. Both sides have suffered heavy losses.
This article received 1 comments