Ukrainian troops complete training with Leopard 2 tanks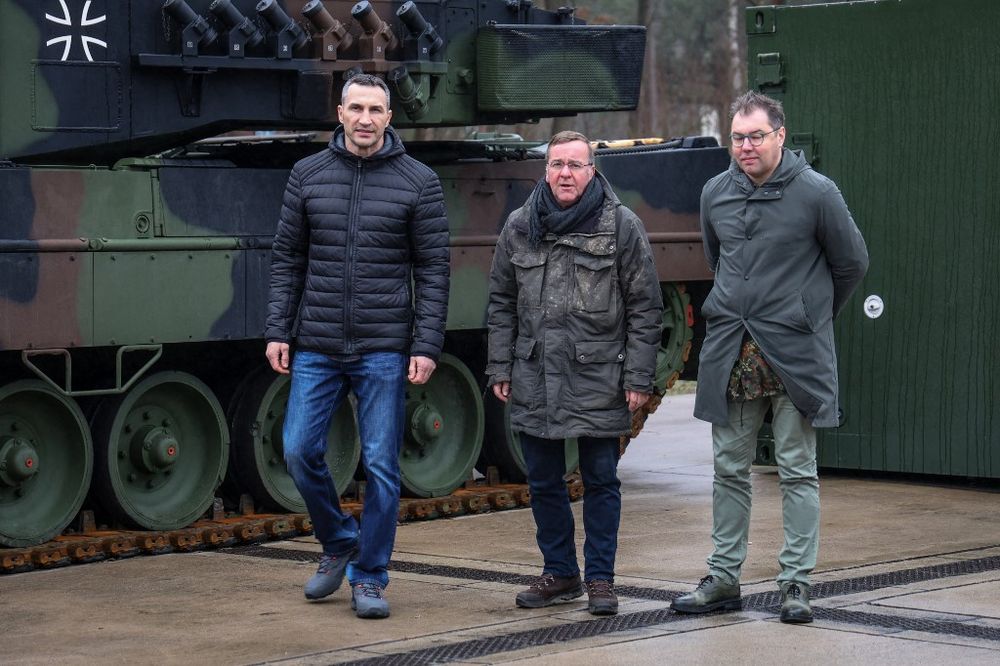 Ukrainian crews 'have not only proven to be incredibly motivated, but also very capable of learning both the technology and operating principles' of the tanks
Ukrainian crews on Monday completed intensive training in the use of the Leopard 2 tanks in Germany and Spain.
The troops that trained in Germany conducted live ammunition exercises at the Bergen camp. According to Brigadier General Bjoern Schulz, commander of the Armored Troop School of the German Armed Forces, the training was focused on attack and retreat maneuvers.
Its aim was to teach the Ukrainian forces to fight "completely independently" with Germany's "most modern" tank. German instructors noted a "very positive" result as the Ukrainian crews that exercised in platoons of four tanks destroyed between 82 and 85 percent of the targets they fired at.
According to Schulz, the crews "have not only proven to be incredibly motivated, but also very capable of learning both the technology and operating principles" of the Leopard 2s. Vice Admiral Herve Blejean, director general of the European Union General Staff, in turn said that Ukrainian forces are facing the most dangerous phase since the beginning of the Russian invasion more than a year ago. He described the frontline as a "tsunami" of over 300,000 Russian combatants.
"When they will be able to involve better tanks like (the) Leopard, they will be able to break through and to look at counter-attacking," Blejean said.
He added that he was confident the German tanks would be a key element in Ukraine's spring offensive. Germany vowed to supply 18 Leopard 2A6s to Kyiv. Three more tanks of the same model will arrive in Ukraine from Portugal.
Spain also said that 55 Ukrainian soldiers who arrived for training mid-February have completed their four-week course on operating the Leopard 2 tanks. They have been training 12 hours a day, six days a week, at a Spanish military base in the northeastern city of Zaragoza, Spanish media reported.
The group received technical and tactical training. The trainees are expected to head to Poland on Wednesday before making it back to the frontline. Earlier in February, Spanish Prime Minister Pedro Sanchez promised Ukraine that Spain would send six Leopard 2A4 tanks immediately and four more later on.
This article received 0 comments