Russia's Putin makes surprise visit to annexed Crimea, Mariupol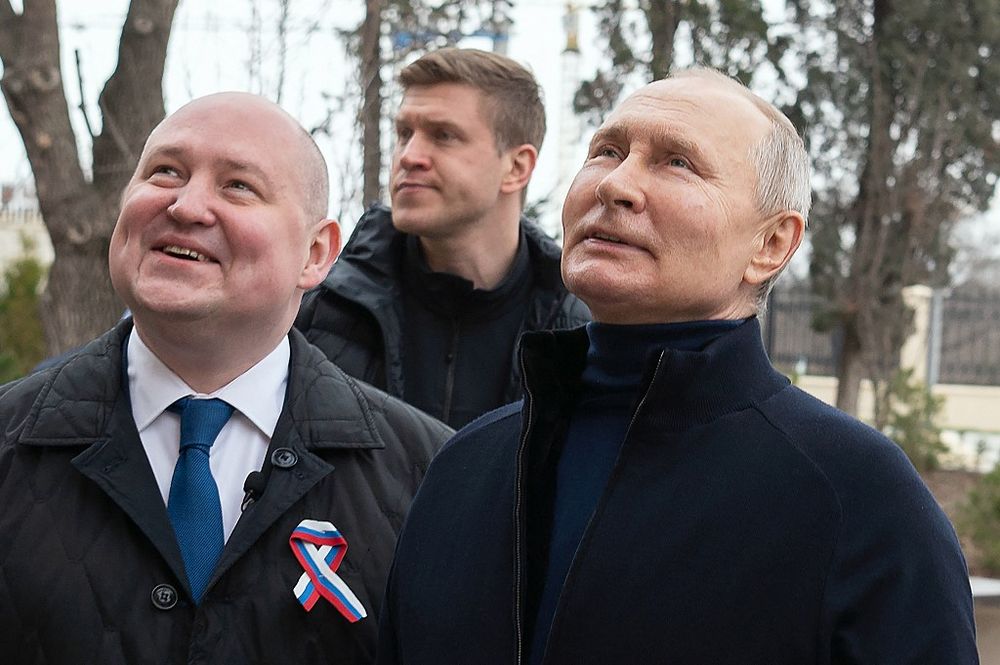 The surprise visit comes a day after the International Criminal Court issued an arrest warrant for Putin for war crimes in Ukraine
Russian President Vladimir Putin on Saturday visited Crimea to mark the ninth anniversary of the peninsula's annexation and then headed to the port city of Mariupol, the Kremlin press statement said.
This is his first "working trip" to the occupied city in southern Ukraine, which was captured by the Russian army last spring after a long siege that culminated in the dramatic surrender of the Azovstal steel plant that sheltered the last defenders of the city. Putin arrived via helicopter and visited several districts of Mariupol, which was almost completely destroyed by Russian shelling.
The Russian leader made stops and spoke to residents, according to the state news agencies. The visit to Crimea was Putin's first since the invasion of Ukraine last February, apart from a brief drive across the Crimean bridge that was damaged by an alleged Ukrainian bombing in December.
Russian TV channels showed Putin in the Black Sea port city of Sevastopol. He was accompanied by the local governor Mikhail Razvozhayv, who said on social media that Putin was originally set to participate in the school opening virtually, but "came in person."
"Himself. Behind the wheel. Because on such a historic day, the president is always with Sevastopol and the people of Sevastopol," Razvozhayv wrote.
The surprise visit comes a day after the International Criminal Court issued an arrest warrant for Putin over war crimes committed during the Ukraine war, namely the forced deportation of Ukrainian children. Earlier in January, Ukraine's President Volodymyr Zelensky vowed to take Crimea—which he referred to as "our land"—back from Russia.
This article received 0 comments