Over 100,000 Russian casualties in Ukraine's Bakhmut since December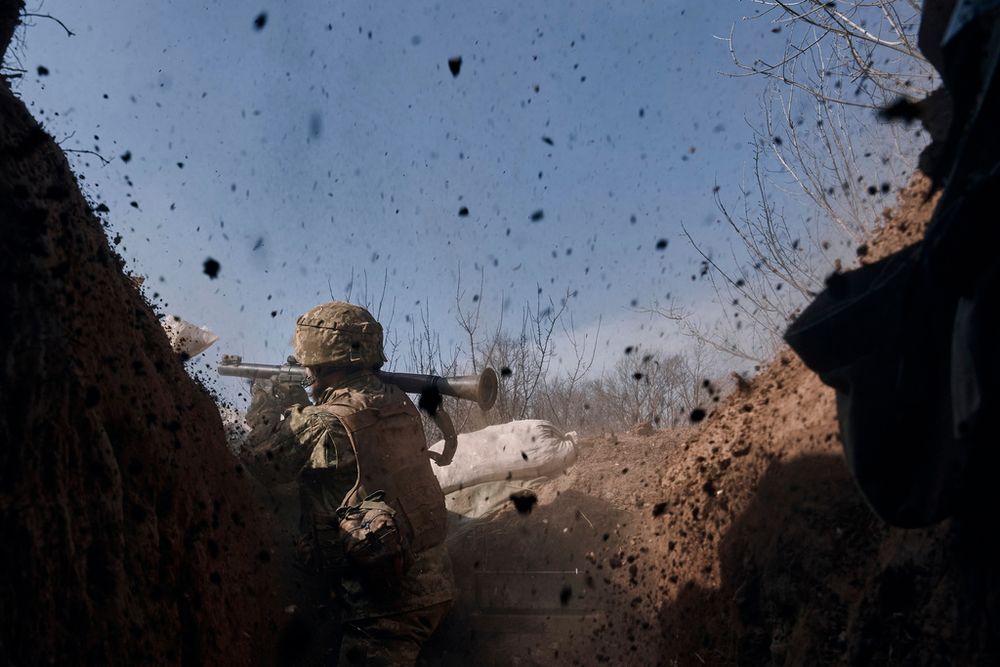 'The bottom line is that Russia's attempted offensive has backfired after months of fighting and extraordinary losses'
Russia had suffered more than 100,000 casualties in the battle for Ukraine's eastern town of Bakhmut since December, according to U.S. intelligence.
U.S. National Security Council spokesman John Kirby told reporters on Monday that over 20,000 Russian soldiers died over the last five months in what became the longest and bloodiest battle of the Ukraine war.
"We estimate that Russia has suffered more than 100,000 casualties, including over 20,000 killed in action," Kirby said.
He specified that nearly half of those killed were soldiers recruited by the notorious mercenary company Wagner group, which recruits much of its ranks from Russian prisons. Moscow's toll in Bakhmut is rising despite Ukrainian troops controlling only a small part of the town, according to Kirby.
"The bottom line is that Russia's attempted offensive has backfired after months of fighting and extraordinary losses," the White House official added.
Kirby explained that he was not giving estimates of Ukrainian casualties because "they are the victims here," and the White House will not put "information in the public domain that makes it any harder" for the country, whose army is being armed and trained by a U.S.-led coalition of Western allies.
Earlier on Saturday, Wagner's chief Yevgeny Prigozhin said in an interview that his forces are suffering significant losses due to a lack of ammunition, which he blamed on Russia's Defense Ministry. He threatened to withdraw his troops from Bakhmut if Russian Defense Minister Sergei Shoigu doesn't provide them with supplies.
This article received 0 comments