Kyiv claims it downed six hypersonic missiles during overnight assault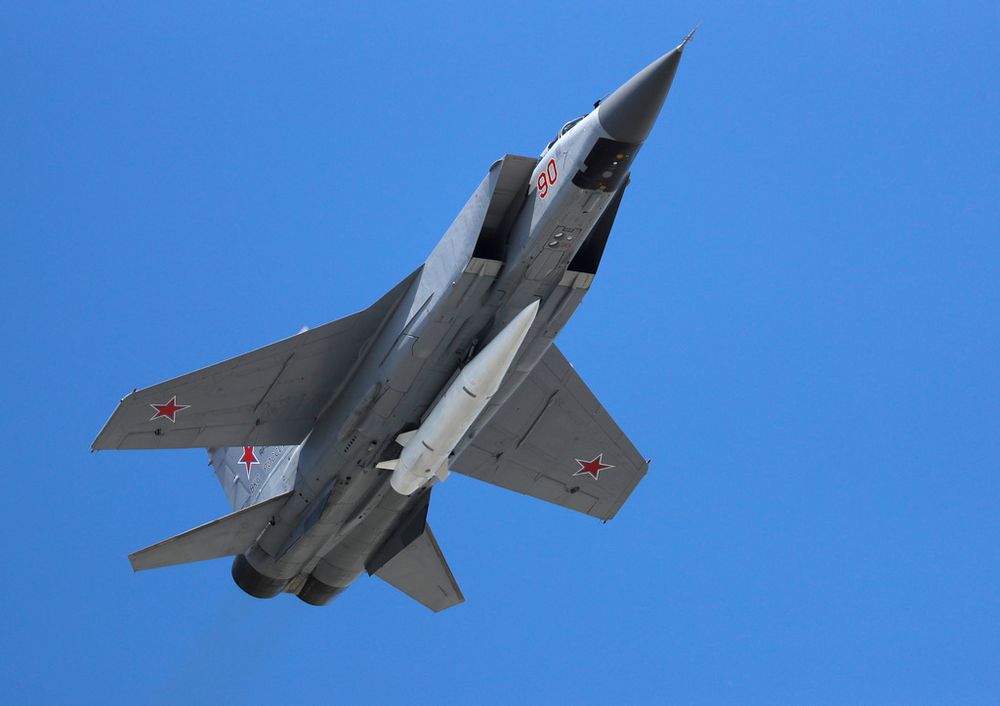 The interception of six "Kinzhal" aeroballistics would be an unprecedented development
Ukrainian anti-aircraft defenses went into action early Tuesday morning to repel a new drone and missile attack from Russia, a day after President Volodymyr Zelensky announced his return to Kyiv from his European tour.
"The enemy launched an attack from several directions simultaneously, with drones, cruise missiles and probably ballistic missiles," the Kyiv military authority said in a statement, "the enemy launched a complex attack from several directions and simultaneously, using drones, cruise missiles and probably ballistic missiles."
The attack came from the north, south and east, with 18 air, sea, and land-based missiles. Six Kh-47M2 "Kinzhal" hypersonic missiles from jets, nine Kalbir cruisemissiles from ships, and three land-based S-400s.
"It was exceptional in its density, a maximum number of missiles in a very tight time frame. According to initial information, the vast majority of enemy targets in the sky of Kyiv were detected and destroyed!" the statement added.
Drones were also launched, including Shahid-136/131 attack types from Iran as well as reconnaissance types. Kyiv Mayor Vitali Klitschko reported the city's anti-aircraft defenses were working, but "three people were injured in the Solomyansky district."
In an interview with i24NEWS, Mykhailo Samus, director of the New Geopolitics Research Network, confirmed that Ukrainian air defenses were able to successfully "down all targets."
He also called it one of the most "powerful attacks" yet, because of the "Kinzhal" hypersonic missiles. If all were intercepted as Kyiv claims, it would be an unprecedented development, as these missiles are thought to be impossible to intercept. The missiles would have been downed using the Patriot aerial defense system received from the U.S.
"The most important thing for Ukraine now is to get more and more air defense," Samus said, and concluded that the much anticipated counteroffensive could come in "the next weeks."
This article received 0 comments