UK, Netherlands, France join fighter jet 'coalition' for Ukraine - Zelensky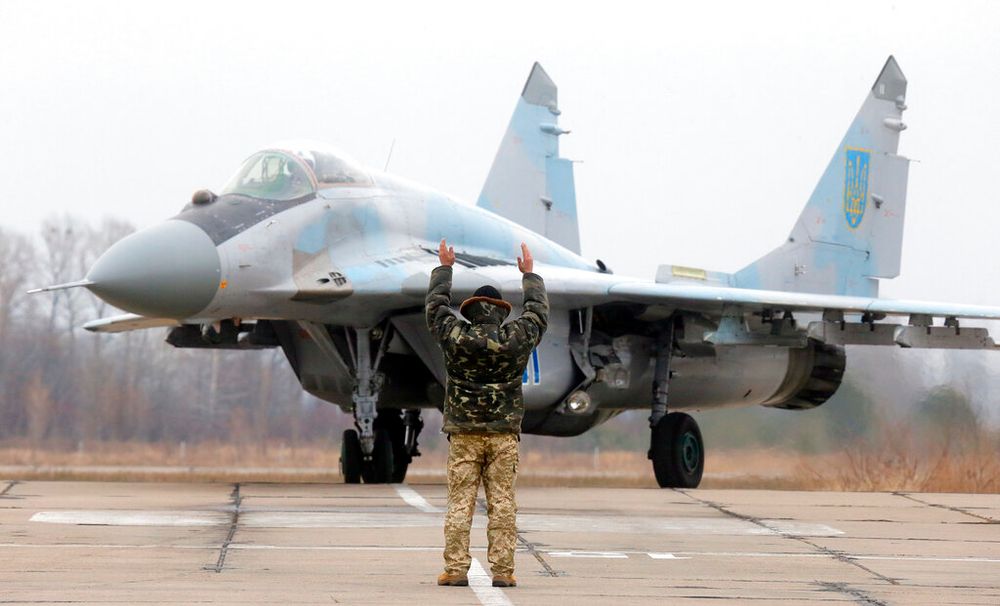 Britain's Sunak, Dutch PM Rutte agree to 'build an international coalition to provide Ukraine with combat air capabilities' from training to procuring F-16 jets
British Prime Minister Rishi Sunak and his Dutch counterpart Mark Rutte on Tuesday pledged to build an "international coalition" to provide fighter jet support for Ukraine with President Zelensky saying that France will also join it.
Sunak and Rutte "agreed they would work to build (an) international coalition to provide Ukraine with combat air capabilities, supporting with everything from training to procuring F-16 jets," a spokesman for the British leader's office said in a statement following a meeting at the Council of Europe Summit in Iceland.
After visiting Sunak in England on Monday, Ukrainian President Volodymyr Zelensky said he was "very positive" about creating a "jets coalition" in his country's war with Russia. In his daily video address to the nation on Tuesday evening, Zelensky said that France also backed this decision.
"Yesterday, French President Macron supported this, and today, Dutch Prime Minister Mark Rutte. A good start for the coalition," he said.
Western nations have balked so far at providing advanced jets to help Ukraine take command of the skies against Russia. However, Sunak said on Monday the United Kingdom was preparing to open a flight school to train its pilots.
"The Prime Minister reiterated his belief that Ukraine's rightful place is in NATO and the leaders agreed on the importance of allies providing long-term security assistance to Ukraine to guarantee they can deter against future attacks," Sunak's spokesman added.
The pledge came after Zelensky met with Western leaders in Rome, Berlin, and Paris over the past week pocketing major weapons packages.
This article received 1 comments