'Unprecedented' Russian strikes on Ukraine during Chinese diplomat visit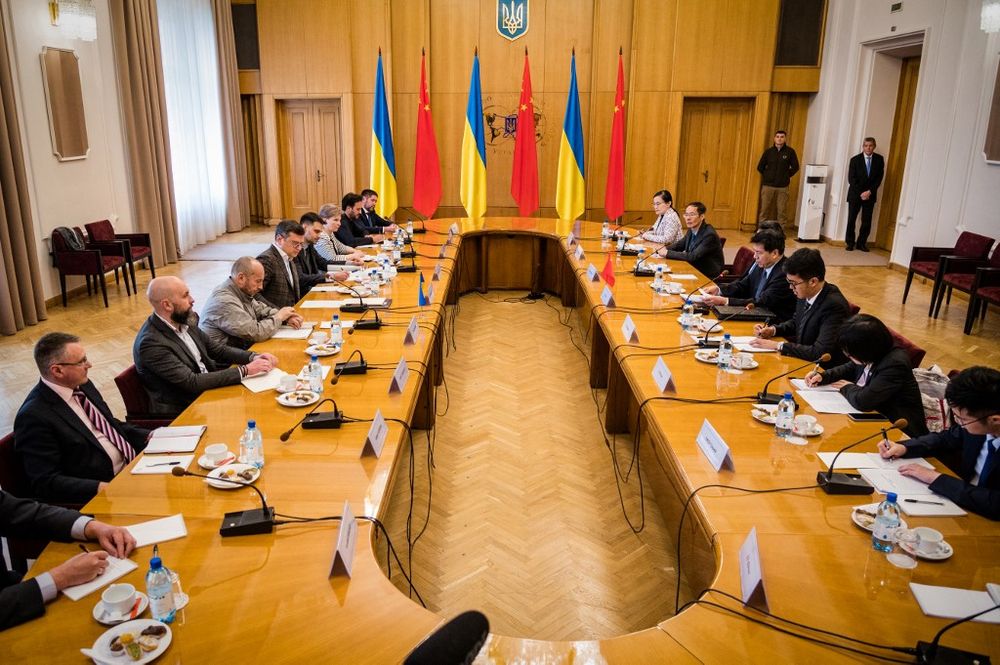 The high-ranking envoy from China is in Kyiv, trying to reach a "political settlement" of the conflict
Several regions, including Kyiv, were hit by new airstrikes by Russia on Thursday morning. The attacks come despite the presence of a Chinese envoy in the capital of Ukraine, who came to reach a "political settlement" of the conflict.
"A series of airstrikes on Kyiv, unprecedented in their power, intensity and variety, continues. This is the ninth consecutive air attack on the capital since the beginning of May!" said an official statement.
Ukraine claimed that cruise missiles were launched by Russian bombers flying through the Caspian Sea region, and that reconnaissance drones also flew over the capital. "All enemy targets in Kiev's airspace were detected and destroyed," the statement added.
A fire broke out at a business after debris fell from the sky, but no injuries were reported, Vitali Klitschko, the mayor of Kiev, said on Telegram. However, one person was killed and two others injured in the Black Sea port of Odessa in an attack on an industrial site, according to the regional military administration.
The attacks came as Li Hui, special representative for Eurasian affairs and former ambassador to Moscow, was in Ukraine as a mediator. He met with Ukrainian diplomatic chief Dmytro Kuleba, who "explained in detail to the Chinese special representative the principles of restoring a lasting and just peace, based on respect for the sovereignty and territorial integrity of Ukraine."
"He stressed that Ukraine would not accept any proposal that would involve the loss of its territories or the freezing of the conflict," added the Ukrainian Foreign Ministry press statement. After Ukraine, Li Hui will travel to Poland, France, Germany and Russia.
This article received 0 comments