'There's nothing alive in Bakhmut': Zelensky caps G7 with Hiroshima analogy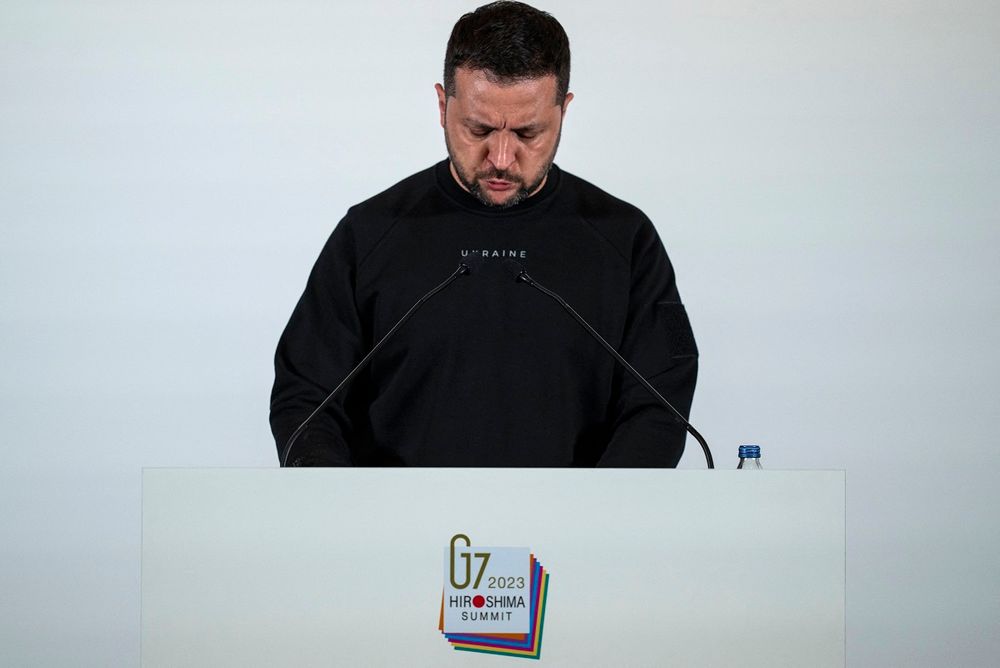 'There is nothing, They've destroyed everything. There are no buildings. It's a pity. It's tragedy.'
Ukrainian President Volodymyr Zelenskiy on Sunday drew a parallel between the destruction of Bakhmut and the atomic bombing of Hiroshima. The leader made the analogy as he wrapped up a surprise appearance at the Group of Seven (G7) summit in the Japanese city.
"I'll tell you openly: Photographs of ruined Hiroshima absolutely remind me of Bakhmut and other similar settlements," Zelenskiy told reporters after laying flowers at the cenotaph to victims of the world's first nuclear weapon used in war.
When asked if the city was in Ukraine's hands, Zelenskyy said: "I think no, but you have to — to understand that there is nothing, They've destroyed everything. There are no buildings. It's a pity. It's tragedy."
"But, for today, Bakhmut is only in our hearts. There is nothing on this place, so — just ground and — and a lot of dead Russians," he said.
The Ukrainian president's arrival in Hiroshima on Saturday afternoon on a French government plane marked a dramatic turn as U.S. President Joe Biden and other leaders strengthened their call for Moscow to end its invasion, announcing new sanctions and increased military assistance.
Biden's support for Ukraine was echoed by all the leaders of the G7, which alongside the United States and summit host Japan, includes Germany, Britain, France, Italy and Canada.
This article received 0 comments