Ukraine's Zelensky urges Iranians to stop supplying drones to Russia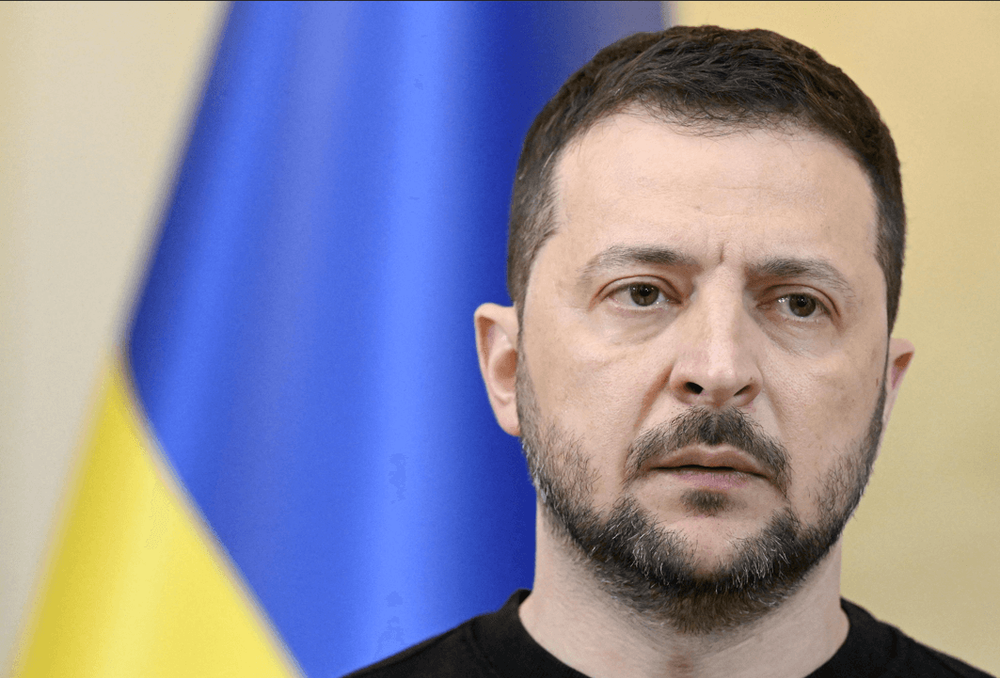 'When an Iranian drone kills a pregnant Ukrainian girl and her husband in their home, what is it for you, mothers and fathers in Iran?' asks Zelensky
Ukraine's President Volodymyr Zelensky on Wednesday evening called on Iranians not to become "accomplices" by siding with Russia, which uses Iranian drones to attack civilian infrastructure and kill Ukrainians.
The president said, in a video address, that since the beginning of the invasion, Russia has already used about 1,160 "Shahed" kamikaze drones against Ukraine. Almost 900 of them were shot down by the Ukrainian air defense, according to Zelensky.
"To everyone - to society, to Iranian ulema (a body of Muslim scholars), to every Iranian family, to those people who are able to influence state decisions in Iran. A simple question: why would you be complicit in Russian terror? Why are you on the side of the evil state? The world sees what is happening, and all of you in Iran see it," said Zelensky.
On Thursday, Ukraine's military announced it had shot down 36 Iranian-made attack drones deployed by Moscow's forces. Zelensky noted that although Ukraine "learned to shoot down most of your kamikaze drones that you are handing over to Russia," there are still some hits that claim the lives of Ukrainian civilians.
"When an Iranian drone kills a pregnant Ukrainian girl and her husband in their home, what is it for you, mothers and fathers in Iran? When your "Shahed" hits the dormitory with our students, people die, a fire starts, rescuers arrive, and in a few minutes the second "Shahed" hits, taking the lives of those who saved the lives of others...What do you people in Tehran, or Shiraz, or Saqqez, or any other city in your country get out of it?" he continued.
Zelensky went on to list Russia's crimes in Ukraine, including bombing hospitals and schools, kidnapping Ukrainian children and destroying national communities, namely the Ukrainian Muslim minority - the Crimean Tatars.
"The people of Iran could live very differently if you were not put on the same side with such an evil as Russian aggression. Your "Shaheds", which terrorize Ukraine every night, only mean that the people of Iran are being pushed deeper and deeper into the dark side of history," Zelensky concluded, thanking his international allies for strengthening Ukraine's air defense.
This article received 1 comments