2 killed, 25 wounded in Russian strike on hospital in Ukraine's Dnipro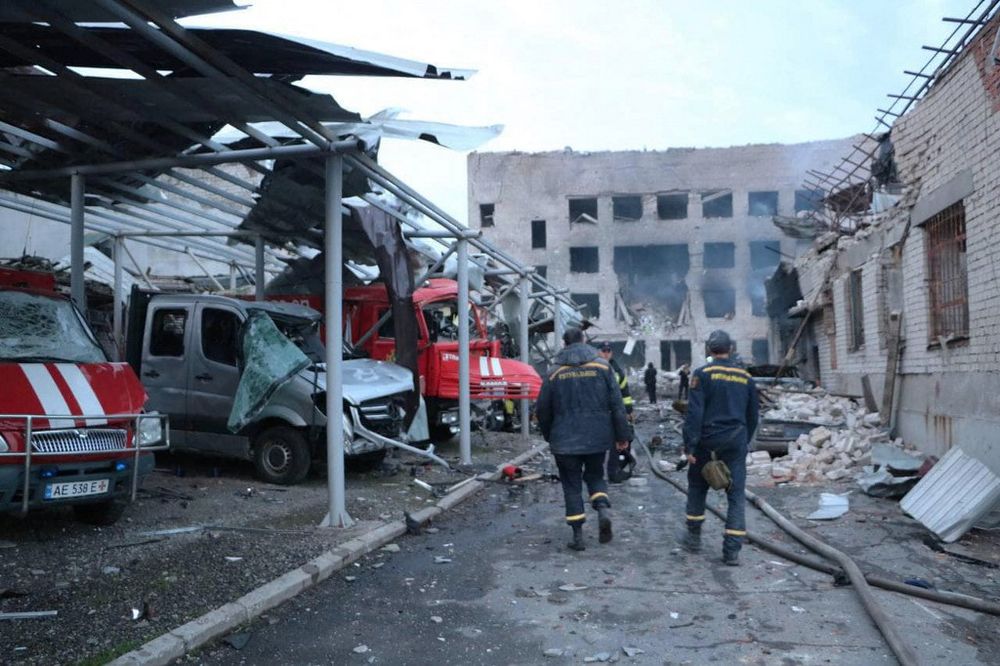 Shortly after the attack in Dnipro, another Russian missile hit a residential building in Avdiivka
A Russian missile on Friday hit a hospital in Ukraine's central city of Dnipro, killing two people and wounding 25, including two children, according to local authorities.
"The number of the deceased in Dnipro rose to two people - a man's body was recovered from the rubble," the head of the regional military administration Serhiy Lysak wrote on Telegram.
"A 69-year-old man died. He was just passing by when a Russian terrorist missile hit the city," he added.
Lysak said the wounded included two boys aged three and six, who were hospitalized.
Ukraine's President Volodymyr Zelensky earlier posted on Telegram footage of the aftermath of the attack, saying that "Russian terrorists once again confirm their status of fighters against everything humane and honest."
Lysak also published photos of the shelled clinic and confirmed the number of casualties, specifying that two buildings caught fire that spread to an area of 5380 sq ft.
Shortly after the attack in Dnipro, another Russian missile hit a residential building in Avdiivka, in the Donetsk region. Although the building was heavily destroyed, there were no casualties.
Earlier on Thursday, Zelensky addressed the people of Iran, urging them not to supply Russia with drones that are being used to target Ukraine's civilian infrastructure.
This article received 0 comments