NATO chief speaks to EU lawmakers on Ukraine, Russian drone falling in Romania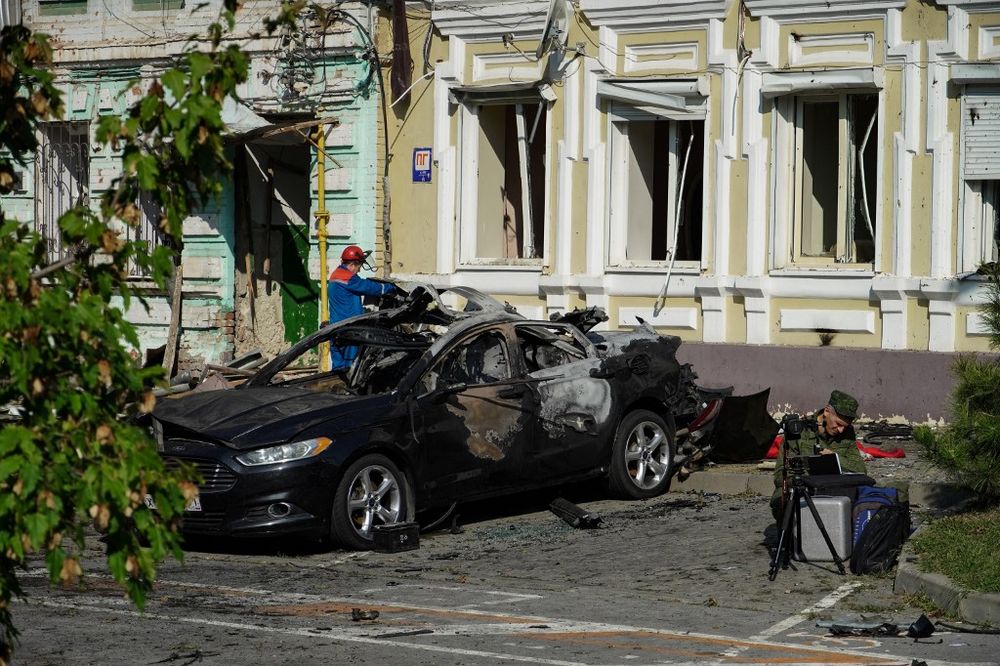 Earlier in the day, Moscow said five Ukrainian drones were shot down in the south of Russia and near the capital, leaving one injured
NATO chief Jens Stoltenberg said Thursday Ukrainian forces were breaking through Russian defenses. Hours earlier, Moscow said five Ukrainian drones were shot down in the south of Russia and near the capital, leaving one injured.
Russian air defense systems downed two drones in the southern city of Rostov-on-Don, injuring one person, the region's governor said. According to AFP, it was not far from the military headquarters in the city.
AFP added that Russian law enforcement had cordoned off the impacted area, where residents were still passing by and taking photos.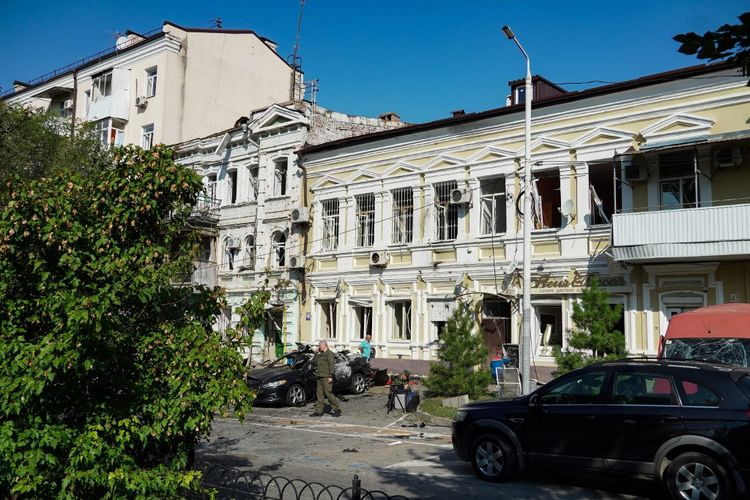 Around the same time, the Russian defense ministry said another drone was downed in Ramenskoye, 37 miles southeast of Moscow, at around 3:00 am local time (2400 GMT), without causing any casualties.
The defense ministry said another two Ukrainian drones were downed hours later in the Bryansk region, bordering Ukraine, also without any casualties. The Belgorod governor added that there were also shelling in his region, which had cut power to five villages.
"The Ukrainians are gradually gaining ground and it proves the importance of our support and also our ability and willingness to continue the support," Stoltenberg told EU lawmakers.
"This is heavy fighting, difficult fighting, but they have been able to breach the defensive lines of the Russian forces, and they are moving forward."
Kyiv admitted a counteroffensive southwards has been slower than hoped, stalled by dense minefields laid by the Russians, which has resulted in smaller-scale attacks. As well as continued deadly strikes on Ukraine, such as an attack on Wednesday that killed at least 17, including a child.
Stoltenberg added in his statement that he expected Turkey to approve Sweden's bid to join NATO, "as soon as possible" after Ankara reconvenes its parliament after a summer break.
"We don't have any information indicating any intentional attack by Russia and we are awaiting the outcome of the ongoing investigation," Stoltenberg stated, regarding the debris of a Russian attack drone falling in Romania.
This article received 0 comments