Report: Ukraine retakes Black Sea oil platform used as military helipad, radar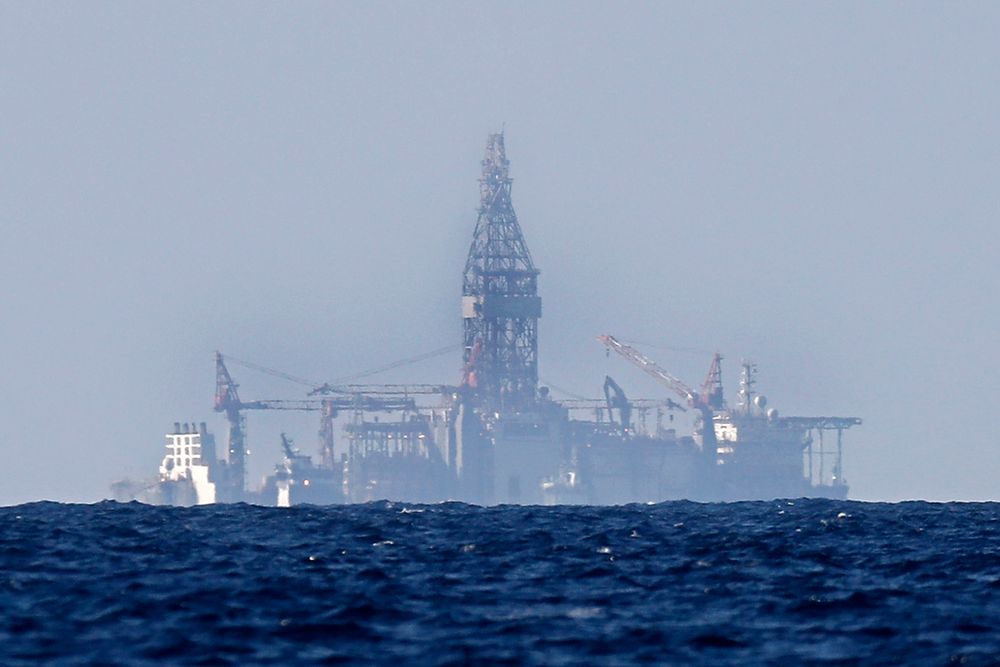 'During one phase of the operation, a battle took place between Ukrainian special forces on boats and a Russian Su-30 fighter jet,' says Kyiv
Kyiv said Monday its special forces retook control of drilling platforms in the Black Sea that had been controlled by Moscow since 2015, and reportedly used for military purposes since then.
"Ukraine regains control of the so-called 'Vyshki-Boyka' [drilling platform]," Kyiv's military intelligence said in a statement.
The "Boyka rigs" are oil and gas drilling platforms near the coast of Crimea in the Black Sea, which were occupied by Russian forces in 2015, and since the February invasion of Ukraine, the offshore rigs were reportedly used by Moscow's military as helipads and a radar outpost.
"During one phase of the operation, a battle took place between Ukrainian special forces on boats and a Russian Su-30 fighter jet," it added, claiming that Russia's plane was "hit and forced to retreat."
Carried out by special forces units under Ukraine's GUR section of the Defense Ministry, in order to retake what Kyiv named as the "Petro Godovalets" and "Ukraine" drilling platforms, as well as the SPBU "Tavrida" and SPBU "Syvash" that were returned to their control.
During the operation, the special forces reportedly managed to seize helicopter NAR type ammunition (unguided aerial missiles), as well as a Neva radar, which tracks movement of ships in the Black Sea.
Earlier, close to midnight, Ukrainian drones were also shot down near the Belgorod border region, according to the Russian Defense Ministry, which said there were no casualties.
On Sunday, the Ukrainian defense ministry said Russian forces killed two international humanitarian workers, working for Road2Rlief. Emma Igual, 32, was a Spanish citizen who founded the NGO, and the Canadian Anthony Ihnat.
This article received 0 comments