U.S. M1 Abrams tanks en route to Ukraine amid counter-offensive
The announcement comes as Ukrainian forces continue to make progress in their counter-offensive against Russian troops
Ukraine is set to receive a shipment of M1 Abrams tanks from the United States in the near future, according to U.S. Defense Secretary Lloyd Austin.
The announcement on Tuesday comes as Ukrainian forces continue to make progress in their counter-offensive against Russian troops.
The United States had previously committed to providing these tanks to Kyiv at the start of the year, as part of a larger security assistance package totaling over $43 billion, offered in response to Russia's invasion of Ukraine in February 2022.
During the opening of the Ukraine Defense Contact Group meeting in Germany, Secretary Austin expressed his satisfaction with the forthcoming delivery of M1 Abrams tanks. He noted that these tanks would be accompanied by 120mm armor-piercing depleted uranium rounds, an announcement that had been made earlier this month.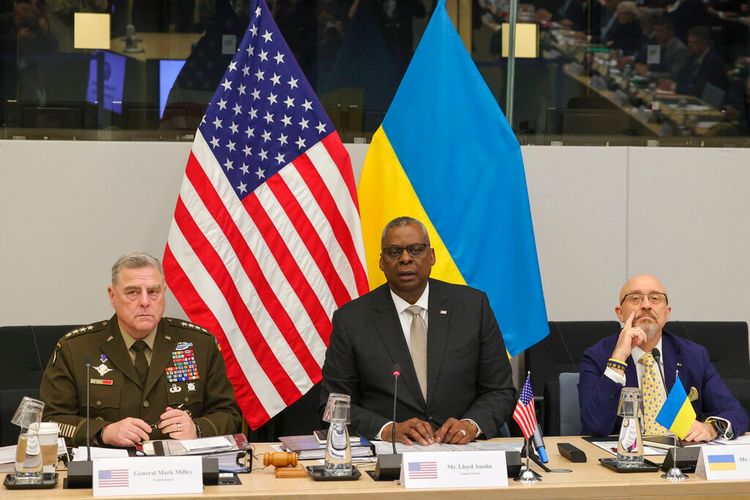 The use of depleted uranium rounds has raised concerns due to potential health risks associated with their use, including cancer and birth defects. However, conclusive evidence linking them to such health issues remains lacking.
Ukraine initiated a counter-offensive against Russian forces in June, but the operation has faced significant challenges due to robust enemy defenses. Despite these challenges, Secretary Austin affirmed that the counter-offensive was advancing steadily, adding that Ukrainian troops were breaking through Russia's heavily fortified lines.
The U.S. defense chief also extended a warm welcome to Rustem Umerov, Ukraine's newly appointed defense minister, who assumed the role earlier this month following corruption scandals within the ministry.
This article received 0 comments