Liberal NY synagogue bows to pressure of Orthodox Union on LGBT announcements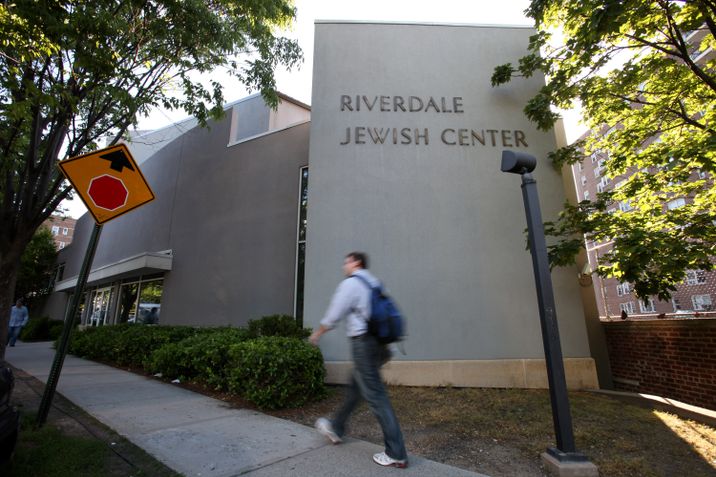 A man walks past the Riverdale Jewish Center in the Bronx borough of New York
AP Photo/David Goldman
Same-sex marriage is banned in Orthodox Jewish law however liberal denominations take an open-minded approach
A liberal Orthodox synagogue in New York will stop announcing same-sex couples on their weddings, following a complaint by the Orthodox Union according to the Jewish Telegraphic Agency.
The Orthodox Union is the largest association of Orthodox synagogues in the United States and takes a more conservative approach to same-sex marriages. Due to a barrage of complaints, the Hebrew Institute of Riverdale in the Bronx will stop congratulating LGBT weddings in its newsletter.
"It is the OU's unequivocal position that support for, or celebration of, halachically [in accordance with Jewish law] proscribed conduct is fundamentally inappropriate," the OU statement reads. "Accordingly, the institutional endorsement or encouragement of any conduct that is contrary to halacha is activity that no Orthodox synagogue should allow."
Same-sex marriage is prohibited in Orthodox Jewish law, however those of the liberal and reform denominations permit same-sex marriage, taking a more open-minded approach.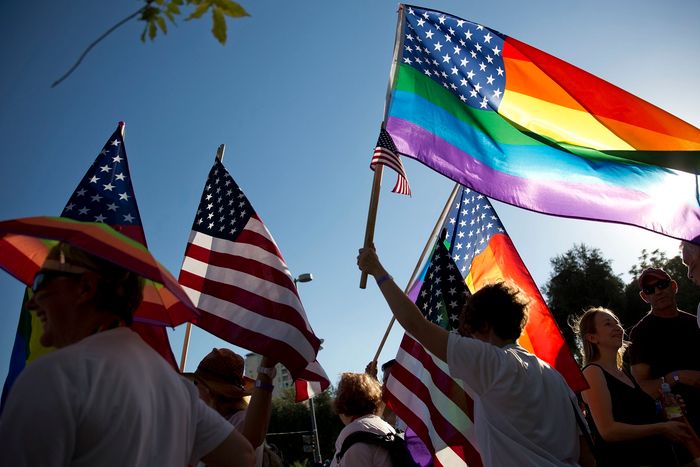 The Hebrew Institute of Riverdale is well-known for its forward-thinking and liberal approach to the inclusion of women and LGBT Jews into its congregation, and has been described as a "leader in pushing the bounds of traditional Jewish law", reported The Forward. Last year it hosted a panel named, "Building a Jewish Future Outside the Closet."
Avi Weiss, the founding rabbi of the liberal synagogue in question, signed a statement of principles by Orthodox leaders in 2010 that stated, a need to "treat human beings with same-sex attractions and orientations with dignity and respect", The Times of Israel reported.
Whilst the synagogue does not administer same-sex wedding, it began including 'mazel-tov' announcements.
Mordechai Levovitz, executive director of Jewish Queer Youth, said the, "Hebrew Institute of Riverdale is a wonderful shul and it treats its LGBT people wonderfully. It's the OU that's making a big deal out of this. It's the OU that's deciding to focus on congratulatory wording and not children and teens who are physically and mentally at risk."
Jewish Queer Youth is an organization that seeks to empower and support Orthodox teenagers who often feel alone or isolated, according to their website. Levovitz added that, the OU policy will only inflict further damage on this vulnerable group.
(Staff with agencies)
You need to be logged in in order to post comments. Sign up or log in
December 14, 2017 9:56 AM
Again bowing down to the orthodox! Makes me sick