Israel condemns Le Pen's claim France not responsible for 1942 expulsion of Jews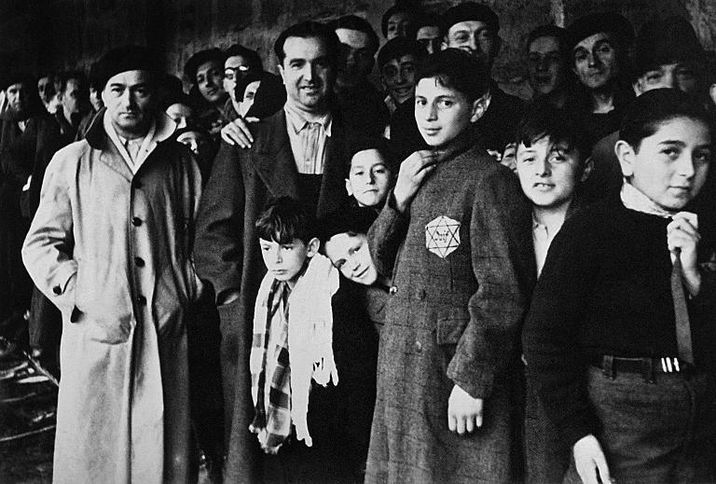 Des familles juives à Drancy lors de la rafle du Vel d'Hiv en 1942
AFP/Archives
Israel says acknowledging the Vel d'Hiv is important element in fighting rampant anti-Semitism
Israel's foreign ministry on Monday joined a chorus of condemnations of controversial remarks by Marine Le Pen, French presidential candidate for the far-right Front National, in which she said that France was "not responsible" for the 1942 Vel d'Hiv round-up in Paris during which more than 13,000 Jews were deported by French police.
"I think France is not responsible for the Vel d'Hiv," Le Pen said Sunday during an interview on RTL radio.
"France has been mistreated in minds for years," Le Pen said. "In reality, our children have been taught they had every reason to criticize it, to see only its darkest aspects. I want them to be proud to be French again."
More than 13,000 Jews, including 4,000 children, were arrested in and around Paris on the 16th and 17th of July 1942 at the request of Nazi authorities and put in the Drancy's cycle racing arena known as Vel d'Hiv, before being deported to concentration camps.
Nearly all died, with less than one hundred surviving their deportation.
These arrests were carried out with the collaboration of 7,000 French policemen and gendarmes, by order of the Vichy government.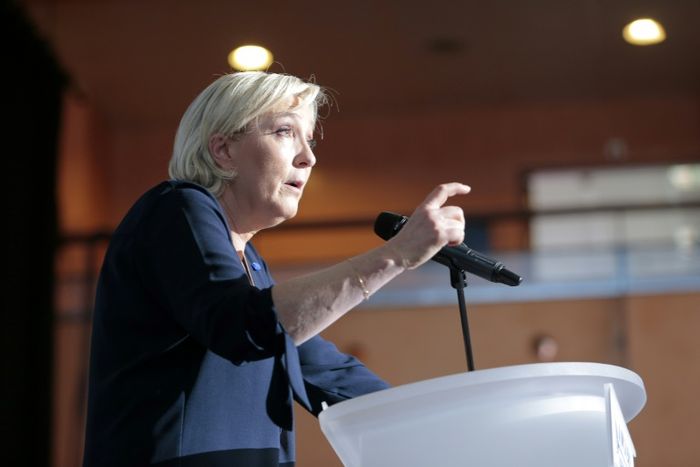 "We condemn Marine Le Pen's statements that France is not responsible for the expulsion of Jews from its territory during the Holocaust," Israel's foreign ministry said in a statement Monday.
"This declaration is contrary to historical truth as expressed in statements by French presidents who recognized the responsibility of the state for French Jews who perished in the Holocaust," the statement added.
In July 1995, French president Jacques Chirac apologized for the roundup and admitted the responsibility of the French state.
This contradicted a previous official government position according to which the Vichy regime which governed occupied France during the second World War did not represent the true country.
Since then, his successors Nicolas Sarkozy and François Hollande also accepted French responsibility for the mass deportation.
The Israeli foreign ministry said that recognition of the Vel d'Hiv and the study of the Holocaust in the French education system "are important elements in the struggle against anti-Semitism, which unfortunately still raises its head today."
Le Pen's centrist opponent Emmanuel Macron, who is favored to win the presidential election, denounced the remarks as "a serious mistake."
"Some had forgotten that Marine Le Pen is the daughter of Jean-Marie Le Pen," Macron added.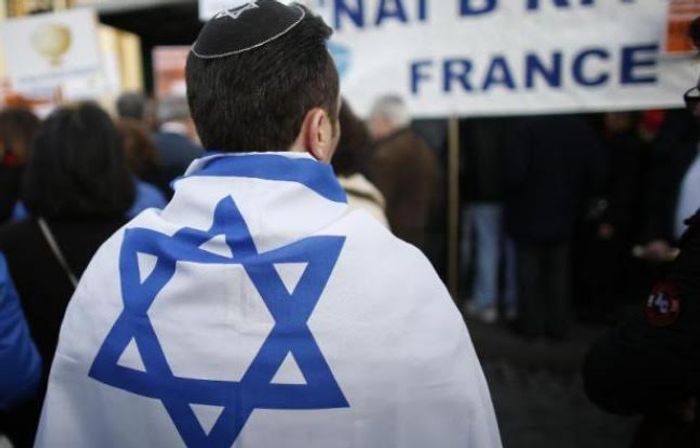 Le Pen's estranged father founded the far-right National Front in 1972 and has been repeatedly convicted for racist and anti-Semitic comments, such as calling the Holocaust a "detail of history".
"We must not be complacent or minimize what the National Front is today," Macron said.
French Jewish organizations also condemned the comments, including the CRIF umbrella Jewish organization and the Jewish Students Union (UEJF).
"These remarks are an insult to France, which honored itself in 1995 by recognizing its responsibility in the deportation of France's Jews and facing its history without a selective memory," the CRIF said.
Le Pen, however, defended her remarks, later arguing that France's wartime Vichy authority was "illegal."
"The Vichy regime was not France," she said, adding however that this did not absolve those who participated in "the vile roundup of Vel d'Hiv and all the atrocities committed during that period."
Le Pen's remarks came just ahead of the Jewish festival of Passover and amid a tide of nationalism and populism sweeping French and European politics.
The French Jewish community is the biggest in Europe and is thought to number around 500,000 people, but many have been fleeing France in record numbers fearing rising anti-Semitism and following a series of attacks targeting the community.
The Jewish Agency of Israel said in January that 5,000 French Jews quit the country in 2016, adding to the record 7,900 who left in 2015 and 7,231 in 2014. In total, 40,000 French Jews have emigrated since 2006.