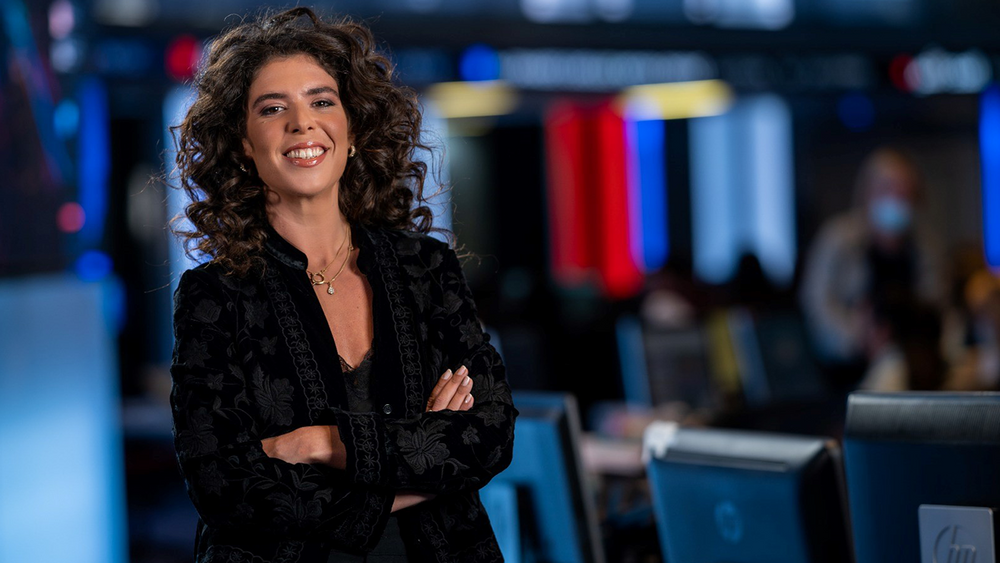 Ellie Hochenberg
Anchor / Global Eye
Ellie has been in the news business since she was 10 years old, co-anchoring the children's news show on the Kids Channel.
Her military service was as a journalist at the IDF radio station Galei Tzahal in the news department, where she served as a crime reporter and news editor.
Immediately after her service, and with the establishment of the channel, she joined i24NEWS and spent 8 years as the channel's diplomatic correspondent, covering, among other things, the nuclear talks between Iran and world powers, was part of the traveling entourage of the Israeli prime minister's foreign visits, leading the coverage of the many elections campaigns in Israel and broadcast live from around the world.
Hochenberg holds a BA in government, diplomacy and strategy and MA in counter-terrorism and homeland security from the International School at Reichman University.
Graduate of the U.S. State Department's International Visitor Leadership Program (IVLP).